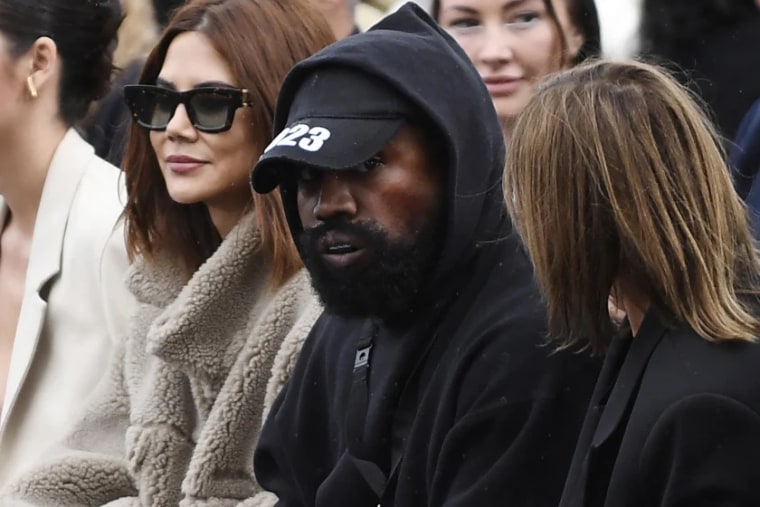 Adidas has severed all ties with Kanye West over his repeated antisemitic remarks, the New York Times and Washington Post report. The sports retail giant released a statement on Tuesday having avoided comment on Ye's recent run of offensive comments.
The statement shared by Adidas confirmed that they will no longer work with Ye nor aid production of his Yeezy brand. "After a thorough review, the company has taken the decision to terminate the partnership with Ye immediately, end production of Yeezy branded products and stop all payments to Ye and his companies. adidas will stop the adidas Yeezy business with immediate effect."
The statement added that Adidas "does not tolerate antisemitism and any other sort of hate speech. Ye's recent comments and actions have been unacceptable, hateful and dangerous, and they violate the company's values of diversity and inclusion, mutual respect and fairness."
Ye has worked with Adidas since 2013 but relations between both sides have suffered in recent months with the musician accusing the company of stealing his designs. It is estimated that Yeezy brings in $2 billion a year with Adidas' statement confirming they expect a "short-term negative impact of up to €250 million on the company's net income in 2022" by no longer working with Ye or Yeezy.
Adidas is the latest company to distance themselves from professional relationships with Ye following Balenciaga and JP Morgan Chase. On Monday talent agency CAA dropped him as a client while the financers of an upcoming documentary pulled all funding on a completed feature-length project. Ye's lawyer Camille Vasquez, who represented Johnny Depp in his trial with Amber Heard, has also dropped him as a client.
The rapper, producer, designer, and mogul's downfall began at Paris Fashion Week last month when he dressed models in T-Shirts featuring the phrase "White Lives Matter." He subsequently accused Puff Daddy of being controlled by Jewish people and promised to go "death con 3" on Jews in response, a move that led to his Twitter account being suspended. He was also suspended from Instagram around the same time.
West has doubled down on his remarks in recent days. An episode of Revolt's Drink Champs with West, recorded soon after the controversy broke, was pulled from the internet after West made more antisemitic remarks and questioned the official story of the death of George Floyd (his family is exploring a $250 million lawsuit against the rapper).