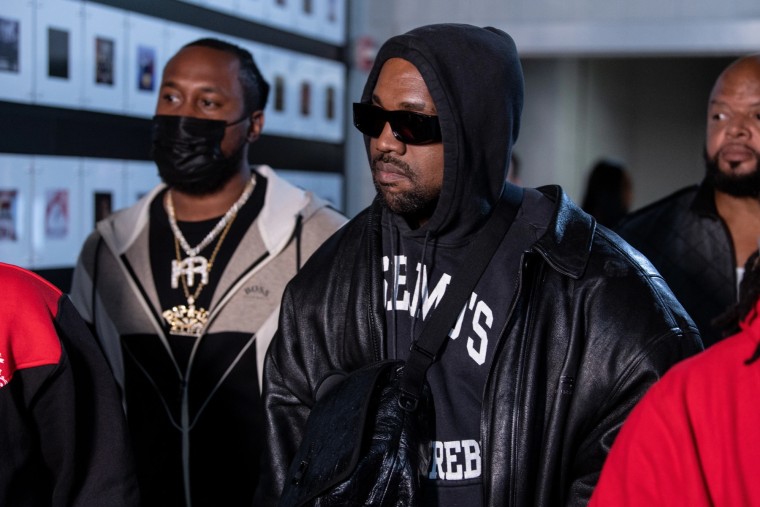 The talent agency CAA has dropped Kanye West as a client, a completed documentary about the artist will no longer be released, and his lawyer Camille Vasquez has ended their working relationship, Variety and TMZ report. The scandal began in early October, when West insinuated that Sean Combs was being controlled by Jewish people and announced that he was going "death con 3 On JEWISH PEOPLE."
A joint statement on the documentary's shelving was released by Modi Wiczyk, Asif Satchu, and Scott Tenley, three studio executives at MRC: "This morning, after discussion with our filmmakers and distribution partners, we made the decision not to proceed with any distribution for our recently completed documentary about Kanye West. We cannot support any content that amplifies his platform."
They continued: "Kanye is a producer and sampler of music. Last week he sampled and remixed a classic tune that has charted for over 3,000 years — the lie that Jews are evil and conspire to control the world for their own gain."
West has doubled down on his remarks in recent days. An episode of Revolt's Drink Champs with West, recorded soon after the controversy broke, was pulled from the internet after West made more antisemitic remarks and questioned the official story of the death of George Floyd (his family is exploring a $250 million lawsuit against the rapper). Balenciaga announced on Friday that the clothing line would not pursue any more collaborations with West.
Over the weekend, West told TMZ that the backlash he is facing is proof that his falsehoods about Jewish people controlling media and entertainment are accurate. Sources told TMZ that West's attorney Camille Vasquez dropped him as a client after he refused to retract his comments.
The FADER has reached out to CAA and Kanye West's representative for more information.