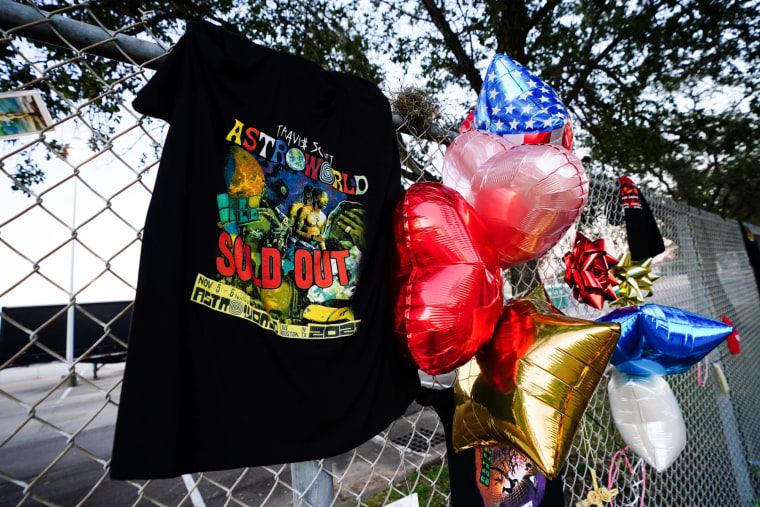 The City of Houston/Harris County Special Events Task Force has announced the city's new agreement on added security restrictions and permit requirements at Houston's NRG Park, where a crowd crush killed 10 fans and injured hundreds more during Travis Scott's Astroworld festival just over a year ago. The task force, created in February by Houston Mayor Sylvester Turner and Harris County Precinct 2 Commissioner Adrian Garcia on order from Texas Governor Greg Abbott, published a previous report outlining key areas in need of improvement at the park in April.
The new agreement — not yet publicly available in print form but reviewed by Billboard and a local ABC affiliate — reportedly sets forth new safety and accountability protocols for future large events in NRG Park, updating a previous interlocal agreement from 2018. Per ABC13, its most notable function is to "designate who is in charge of what."
Billboard reports a number of more specific restrictions:
Any event hosting more than 6,000 people at the complex will require an on-site unified command center staffed by the Houston Fire Department (HFD), Houston Police Department (HPD), Mayor's Office of Special Events (MOSE), Harris County Sheriff's Office (HCSO), Harris County Fire Marshal's Office (HCFMO), NRG Park and the event organizer. Going forward, review and approval of event capacity as well as site, security and medical plans will fall on the HFD chief or a designee. The HFD will also be tasked with clarifying requirements with event organizers to ensure they meet safety, medical and site planning requirements at the venue. Security plans will require additional sign-off by the HPD, while event plans will need sign-off from MOSE. Permits for NRG Park will continue to be issued by the City of Houston.
The FADER has reached out to the Mayor Turner's office for further details.