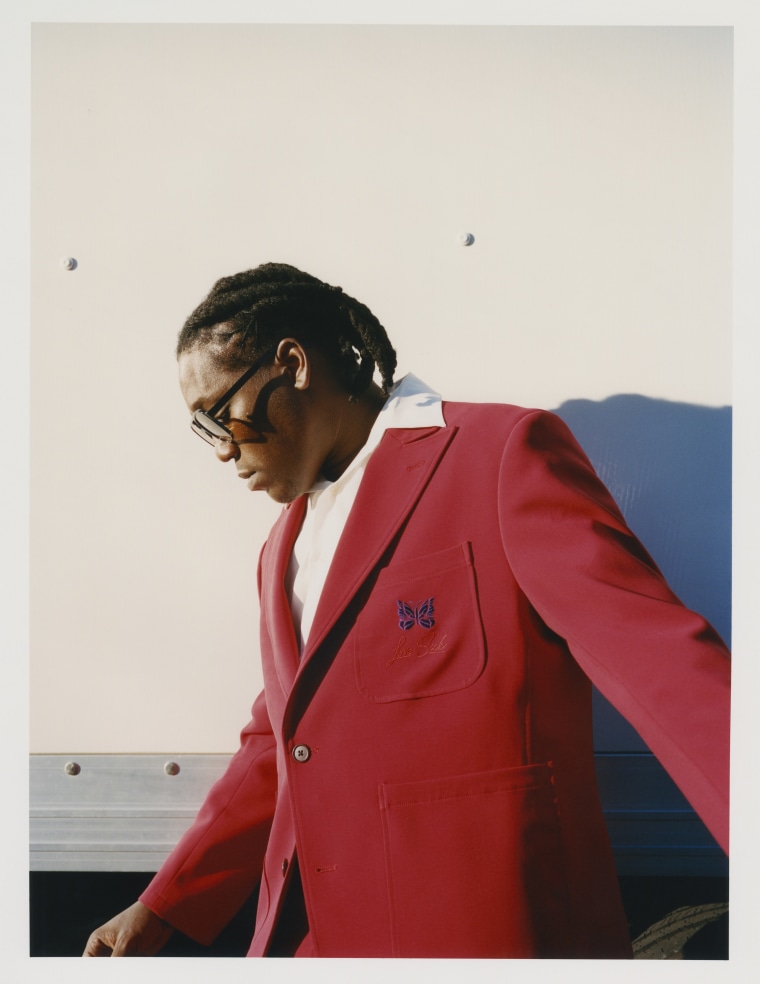 Don Toliver has quickly followed the release of his latest album, Love Sick, with the deluxe edition. The updated version of the album includes four new tracks, including "Embarrassed" featuring Travis Scott. Check it out below.
In addition to "Embarrassed," the updated version of Love Sick also includes new songs "Luckily I'm Having" featuring Teezo Touchdown, plus "No Pole'" and "Geronimo."
Love Sick was first released on February 24 and features the singles "Leave The Club," a swirly late night banger with assists from Lil Durk and GloRilla, plus the Beenie Man-sampling "4 Me" featuring Kali Uchis. Toliver will soon be seen opening for Future on his One Big Party Tour, which begins later this month.
Scott, meanwhile, is continuing to make tentative steps towards a return from the Astroworld disaster of 2021, where a crowd crush killed 10 fans and injured hundreds more. In October last year families of two Astroworld victims reached settlements with Scott and promoter Live Nation.