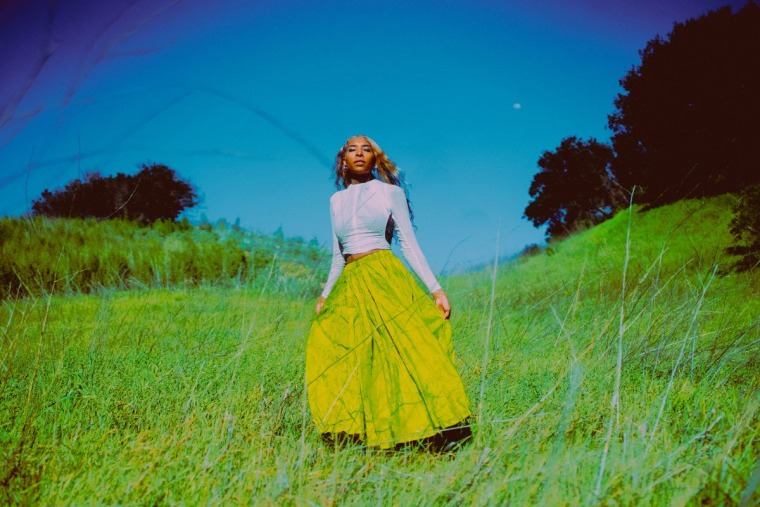 Chrystia Cabral (SPELLLING) has shared the third single from her next album, SPELLLING & the Mystery School, due out August 25 via Sacred Bones. The record reintroduces the backing ensemble that joined Cabral for her most recent full-length, 2021's The Turning Wheel, and comprises full-band re-recordings of tracks from across Cabral's career: The original version of today's track, "Hard To Please (Reprise)," comes from her 2019 breakout LP, Mazy Fly. And it follows the forthcoming record's joint lead singles, "Cherry" (a rework of "Choke Cherry Horse" from 2017's Pantheon of Me) and "Under The Sun," another flipped Mazy Fly cut.
Cabral and Co.'s new rendition of "Hard To Please (Reprise)" is (unsurprisingly) much lusher and groovier than her initial version, a solitary fusion of warped vocals and stretched-out synths.
In addition to the new track, Cabral has shared the lineup for her inaugural Through The Looking Glass, a three-hour festival coming to Children's Fairyland (a historic Oakland theme park) on September 16. Featured acts include Sun Ra Arkestra, Laraaji, and SASAMI. See the full bill below.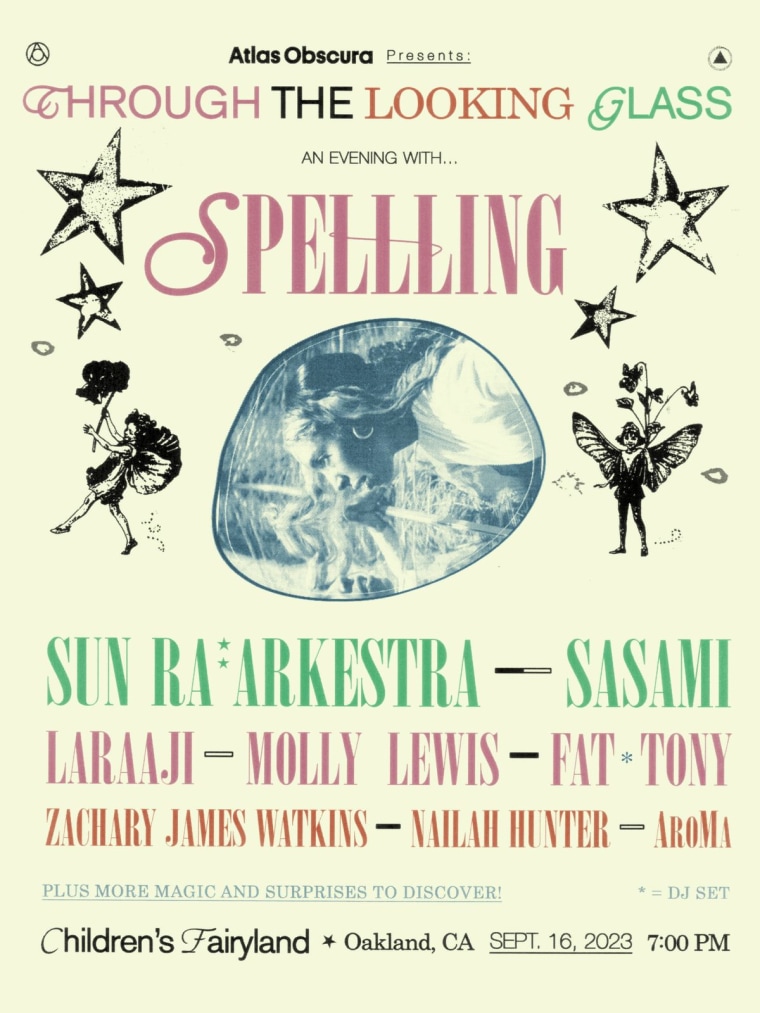 Through The Looking Glass lineup
SPELLLING
Sun Ra Arkestra
SASAMI
Laraaji
Molly Lewis
Fat Tony (DJ set)
Zachary James Watkins
Nailah Hunter
AroMa