Is SXSW Worth It For Emerging Rappers?
Artists and industry experts believe SXSW is still worthwhile for artists looking to take their act to the next level.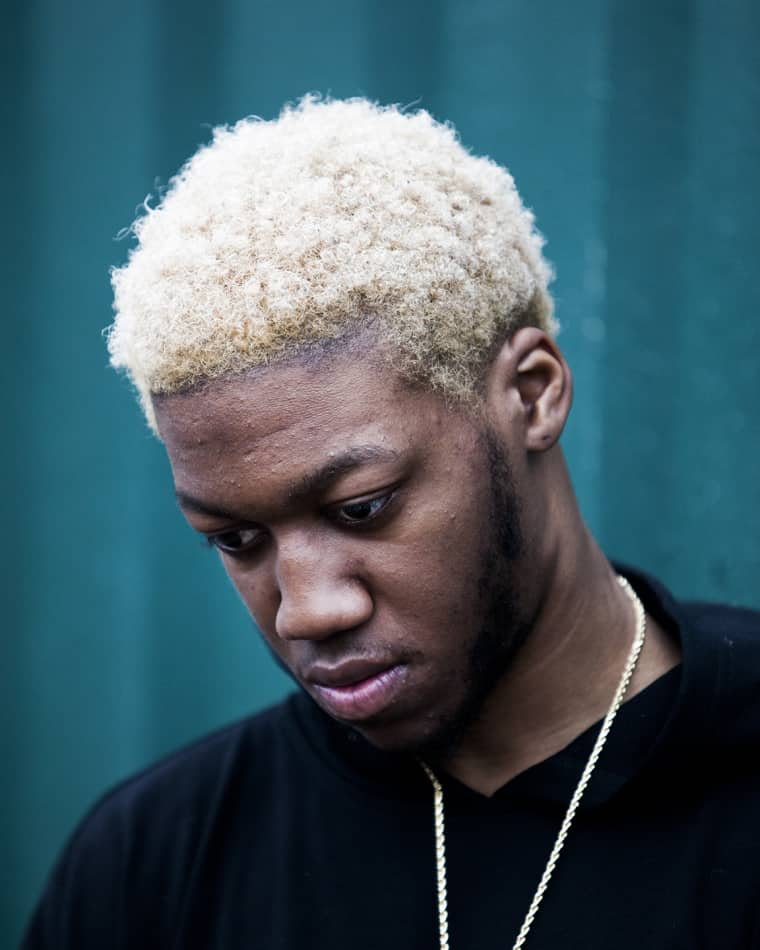 When OG Maco boarded a Greyhound bus from Atlanta to Austin to attend SXSW last year, he had two shows tentatively booked—and both ended up being canceled. "I slept on the street," he tells me last Saturday during this year's SXSW, nodding towards an alleyway down the block from Austin venue The North Door, where he was about to take the stage. "I knew I wasn't big enough to do shit, but it's been a great experience to go from that to this."
"This" is the buzzing crowd that, as we talked, had begun to swarm around the "U Guessed It" artist. All told, last week Maco performed roughly twenty shows, not counting a number of guest appearances (which included a cameo during Migos' FADER Fort set). Despite being a new artist to most audiences, he found the new material—dynamic, highly lyrical songs that he hopes will distance him from his viral hit—was well received by SXSW audiences. "I don't think you can come to SXSW and become that man, but I do think it's possible for a rapper to elevate awareness here."
Quality Control Music co-founder Kevin "Coach K" Lee, agrees. "You can leave a damn good impression at these festivals," he says. This year, QCM brought 15 artists, 20,000 physical albums, and a sixty-person street team to SXSW this year. Their roster was anchored by the already-established Migos and the emerging Maco—but Lee is adamant that the experience is also an important opportunity for his lesser known artists like Rich the Kid and Johnny Cinco. "You have these kids that take their shit into their own hands and do all this marketing," he says. "SXSW is an outlet where they can showcase their music, meet other artists, and have direct contact with fans."
For many upstart acts, the opportunity to bump into someone like Coach K on the busy Sixth Street is reason enough to make the journey to Austin. Brian Hobbs, an assistant coordinator at SXSW whose focus was on the 500 hip-hop acts that were booked this year, claims that SXSW is an opportunity for artists to interface with influential industry figures. "Where else are they going to put themselves in that situation?" he says. Hobbs makes himself available to the artists as well: during the panel, he fielded questions about leasing beats and how to set up premieres, going as far as to listen attentively while a Sacramento rapper blitzed him with a verse. "Don't stop doing that shit," he said to the rapper. "That takes balls."
At a production-themed panel called Building the Beat, I met two upstart rappers, Nile Ross and Montie, who opened for iLoveMakonnen in their native Arizona last Tuesday before hopping in a rental car for a 17-hour drive to Austin. They spent their student loan money on badges (a music pass can cost an attendee up to $895) and were attending panels with the intent of learning how to better manage and market their careers. Their evenings were spent attending showcases and parties where they hopped to cross paths with the artists, A&Rs, and other tastemakers they are in contact with online. Nile Ross and Montie didn't play a single show, but were nonetheless adamant that the time and money was well spent.
Coach K has an illustrative metaphor for this strategy: "It's like a kid who grows up playing sports and isn't a star player but wants to get more savvy about the game—so he pays to go to basketball camp," he says. "I probably had a hundred kids ask me, 'What do I need to do to get there?' There's no book that can teach you this, but I can give you a couple of jams to take with you on your journey."
Hobbs cites Ty Dolla $ign as one of SXSW's great success stories; last year, the R&B artist hustled through 16 shows booked primarily off the strength of "Paranoid." "When you see a guy everywhere and the crowd is reacting right, that shows that this guy is onto something," he says. This year, Ty enjoyed a leisurely four show run on higher profile stages, and says assuredly, "I got what I needed out of SXSW."
"Get out there," Ty advises up-and-coming artists. "It's worth it. Don't sit in the studio all the time—get your ass up and go to work."