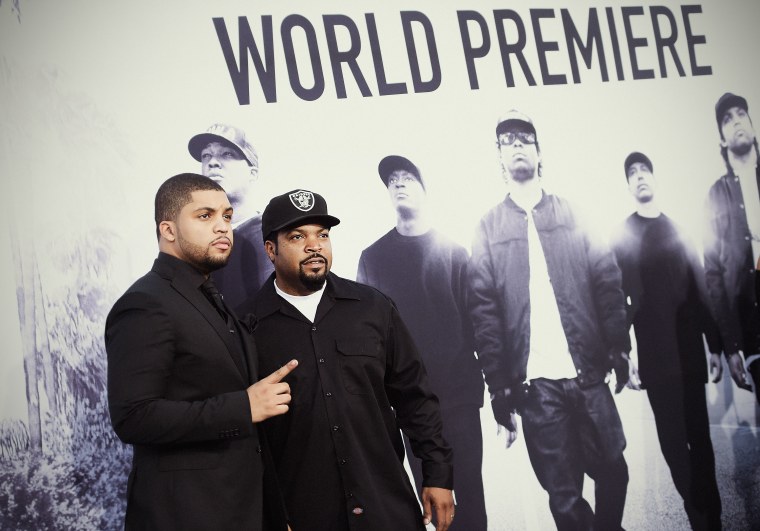 Movie soundtracks have been a reliable source of hits lately: the most prominent example is Wiz Khalifa and Charlie Puth's "See You Again," which emerged from Furious 7 and reigned at No. 1 on the Hot 100 for weeks.
The N.W.A. biopic Straight Outta Compton has been a late-summer box office success, and it has now spawned a hit of its own to match: the title track, which originally came out as a single in the summer of 1988. "Straight Outta Compton" debuted at No. 38 on the most recent Hot 100, making it the group's first crossover success.
Revisit "Straight Outta Compton" below.