Who in hip-hop could ever eclipse Dr. Dre as the colossus of L.A.? His mere trio of solo albums — The Chronic (1992), 2001 (1999) and Compton (2015) — belie the titanic impact he's made on music, business and rap culture on a whole since charging into the record industry over 30 years ago. The reverence held for Dr. Dre by club DJs, boardroom execs and grassroots hustlers in the past three decades comes from a personal history of innovation and perseverance detailed in The Defiant Ones, a four-part documentary premiering on HBO July 9. The series pairs his journey with producer-entrepreneur Jimmy Iovine, but Dre's shadow looms so large that he could've shouldered all four episodes alone.
Andre Romelle Young came straight outta Compton, California, and entered music deejaying at the Eve After Dark nightclub—initially as Dr. J, in a nod to famous Philadelphia 76ers basketballer Julius Erving. Tooling with a four-track studio at the back of the club, Dre constructed his first demo recordings, joining the electro-inspired World Class Wreckin' Cru. The quartet's shiny, sequined outfits and the dance-romance aesthetic on World Class (1985) and Rapped in Romance (1986) exposed nothing about the direction of West Coast hip-hop soon to come.

In the 21st century, Dr. Dre would eventually transcend the role of strict record producer, becoming more of an Ellingtonian bandleader of vocal performances, music, sound effects and personalities. But Dre initially built his reputation on sampling funk from 1970s bands like the Ohio Players and overlayering synthesizer lines inspired by Parliament-Funkadelic keyboardist Bernie Worrell to create a sound altogether new in hip-hop music. When Compton "street pharmaceuticalist" Eazy-E recruited Dre into the rap outfit N.W.A., his burgeoning style was a perfect match. N.W.A. and the Posse (1987), the controversial gangsta-rap classic Straight Outta Compton (1988) and Eazy's solo turn Eazy-Duz-It (1988) all signaled a seismic shift in hip-hop.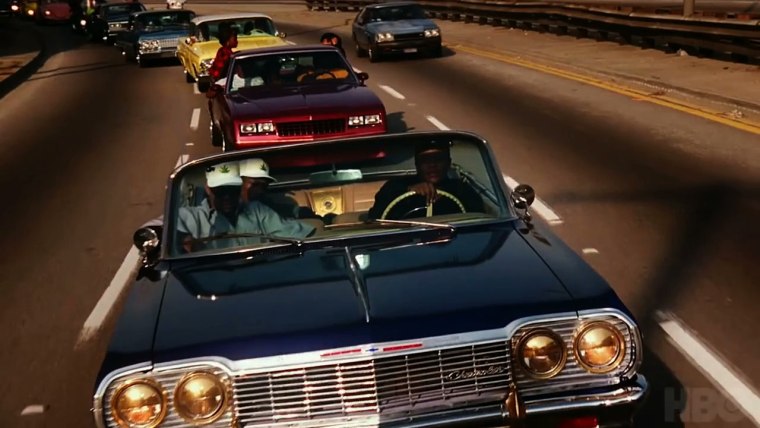 The impact of Dr. Dre's first Quincy Joneseque solo album The Chronic in 1992 felt even greater. The record's a musical masterwork generally ranked by critics as one of the greatest albums of all time. But in a rap era when only pop confections by Vanilla Ice and MC Hammer could sell multi-millions, Dre cut hardcore themes and ghetto narratives with melodic funk-pop song structures, making The Chronic a mega-successful blueprint for all hip-hop to come. To the degree that anyone could know that formula would work, Dre knew. All the MTV-friendly clips lensed to promote The Chronic were further proof of his business acumen, and there'd be much more to come.
When insurmountable issues with Death Row Records CEO Suge Knight could only be resolved by leaving the label, Dr. Dre bravely exited, abandoning his master recordings. His own Aftermath Records imprint signaled a new, drama-free beginning. But compounding Dre's studio wizardry was a talent-scout acumen that introduced the world to Snoop Dogg, the Lady of Rage, and the Dogg Pound. Tapping into that talent (as any astute businessman would), Dre became responsible for launching the careers of Eminem, 50 Cent, The Game, Kendrick Lamar, and Anderson .Paak.

FYI, that's a streak of hip-hop scouting nearly unmatched in rap, excepting Def Jam's Russell Simmons. Because Eminem happens to be one of the genre's most impressive lyricists of all time (on top of being a whiteboy from Detroit). Kendrick Lamar continuously gets crowned the greatest MC of right now for his own intricate, dexterous wordplay. Anderson .Paak blends soulful vocals with a rapper's attention to detail (and rhymes) on albums that make him a critics' darling. Both 50 Cent and The Game breathed new life into the gangsta rap of the East Coast and West Coast respectively, dominating dance floors and Billboard charts with multiplatinum discs. Dr. Dre's responsible for it all.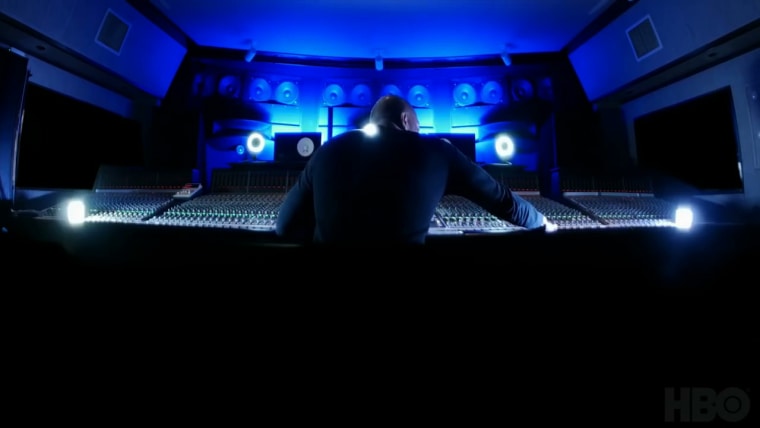 And just when the fortunes of the record industry itself started to wither because of file-sharing piracy and the rise of illegal digital downloads, Dre found a new hustle: headphones. Partnering with Interscope Records founder Jimmy Iovine and Monster Cable, Beats by Dre debuted in 2008. The venture soon became an autonomous company of its own, expanding to portable wireless speakers and online music streaming. Famously, Apple bought Beats in 2014 to the tune of $3.2 billion—the largest acquisition in its history. The branding of Beats was already so strong and valuable on its own that Apple never renamed any its products or touched anything else design-wise since.

Hollywood's 2015 N.W.A biopic, partly produced by Dr. Dre, brought the good doctor out of semi-retirement; he shocked hip-hop by deserting his long-promised Detox album, dropping Compton in tandem with the Universal Pictures biopic. That was only the first surprise. Dre arranged with Compton mayor Aja Brown to donate all the profits earned from Compton, for the construction of new performing arts center at Compton High School. His recent $10 million donation funds a 1,200-seat theater and digital media production facilities.
In this post-millennial age of hip-hop origin stories finally being told — from A Tribe Called Quest, N.W.A and Biggie Smalls to Nas, 2Pac and Sean Combs — the time for Dr. Dre's life story is now, and The Defiant Ones adeptly delves into his career highs and lows. Especially for the latter half of his career, Dr. Dre's albums became self-referential to the point where he raps about nothing else as convincingly. In that sense, The Defiant Ones does the job for him, cementing the one rap legacy that never needed much help in that regard.