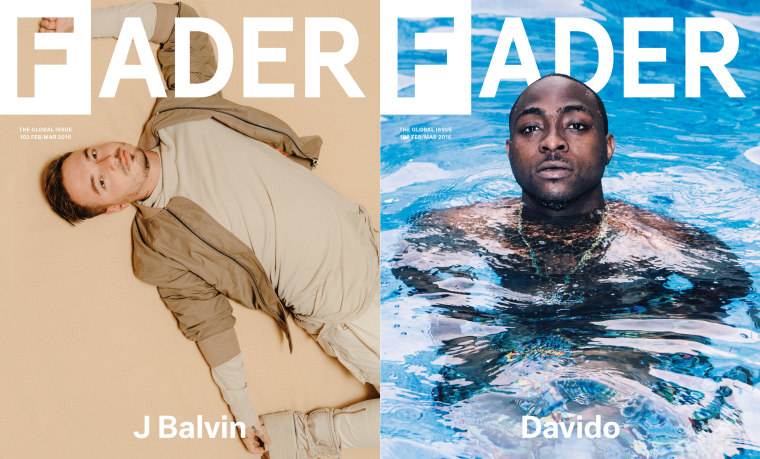 For The FADER's Global Issue, we tried to figure out what it means to be popular, and to make art in our web-connected, yet fragmented world. We went to Nigeria to spend time with mega-celebrity Davido, who's using his resources to model the future of African pop. Colombian reggaeton heartthrob J Balvin opened up about feeling the weight of opening doors for Latin music around the world. We also followed the lives of two musicians on opposite sides of the globe for a day, found out why Turkish soap operas have taken over the world, and asked Estonians what they're wearing as their country's climate warms up.
Today, you can download The FADER's Issue 102 as a free BitTorrent Bundle. The Global Bundle includes a PDF of the full issue, a video filmed behind the scenes with J Balvin in Buenos Aires, plus a video interview with The FADER's senior writer Rawiya Kameir on what it was like to hang out in Nigeria with a pop star.
The entire FADER Archive, our 101-issue collection spanning our 16-year history, will continue to be updated with new issues and exclusive content. That's available for purchase now, for $9.99.