Sean "Puff Daddy" Combs' Bad Boy Records family holds a legacy of not only being one of the most talented crews in music but also, one of the flyest. From coordinated jerseys to elegant diamonds, artists like The Notorious B.I.G, The Lox, Mase, Mary J. Blige, Faith Evans and Lil Kim all embodied their personas through their clothing. It was expected that music videos from Bad Boy musicians would be the introduction to a new Bad Boy look, or perhaps an adaptation of an older trend updated with charisma and glam. The looks were coordinated and often challenged the standard of how hip-hop artists should dress. Today, as the Bad Boy Reunion tour kicks off in celebration of Biggie Smalls' 44th Birthday, we acknowledge some of the best moments in Bad Boy style.
1. Puff, Mase, Black Rob, and The Lox sported crisp baseball jerseys in this shoot from the late '90s
2. With J. Lo on one arm and a "Bad Boy" tattoo on the other, Puff kept it classic with a black leather pant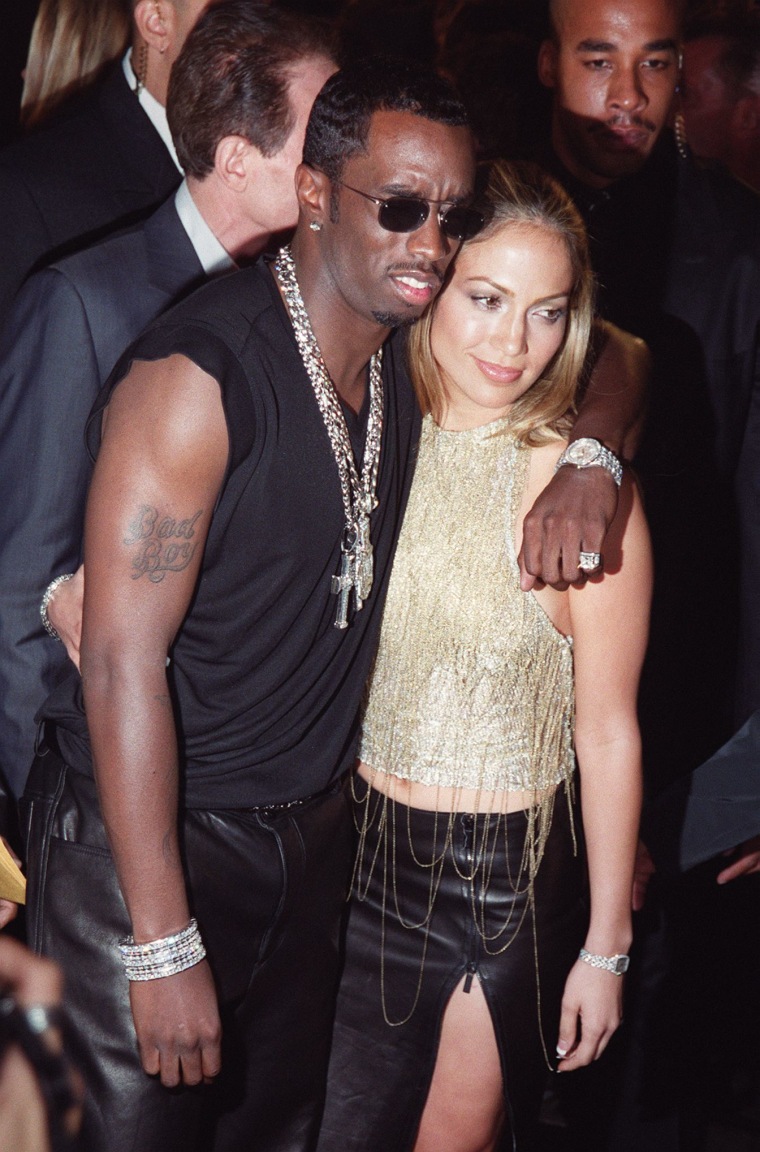 3. In 2001, Faith Evans rocked a plush white fur and two adorable buns at Britney Spears' Britney album launch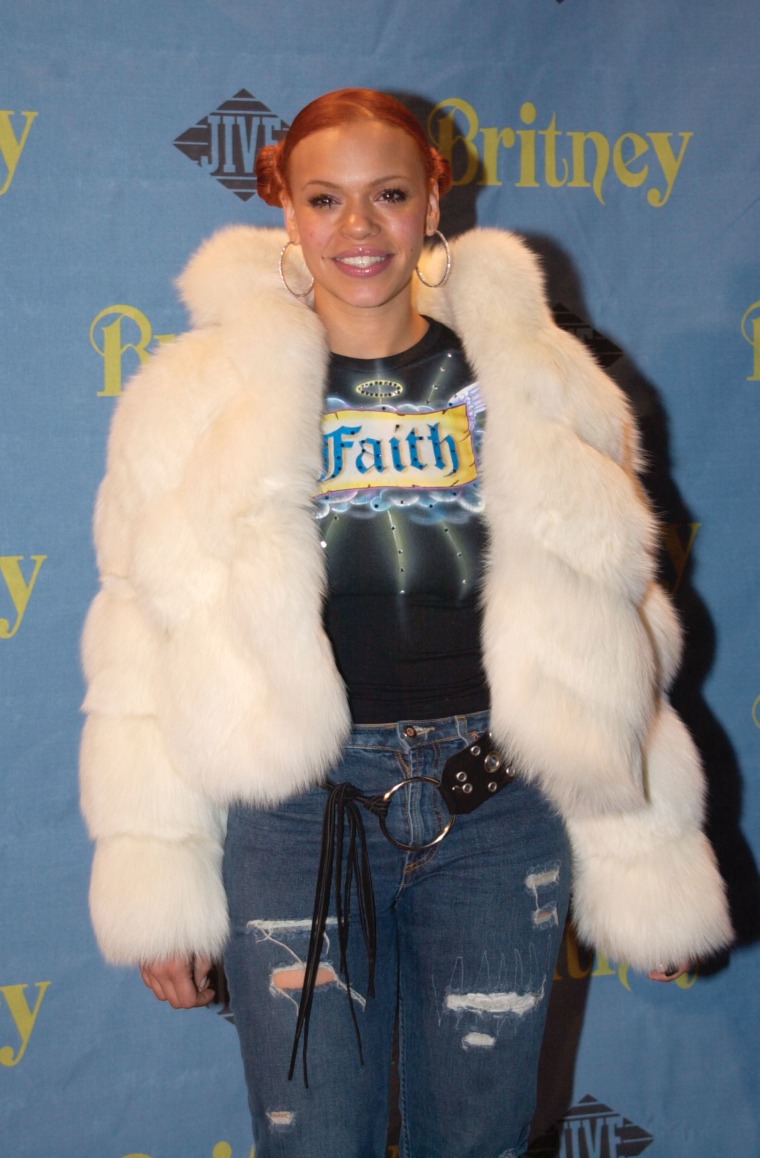 4. Puff donned a wavy pink suit with perfectly-draped chains at the 2000 American Fashion Awards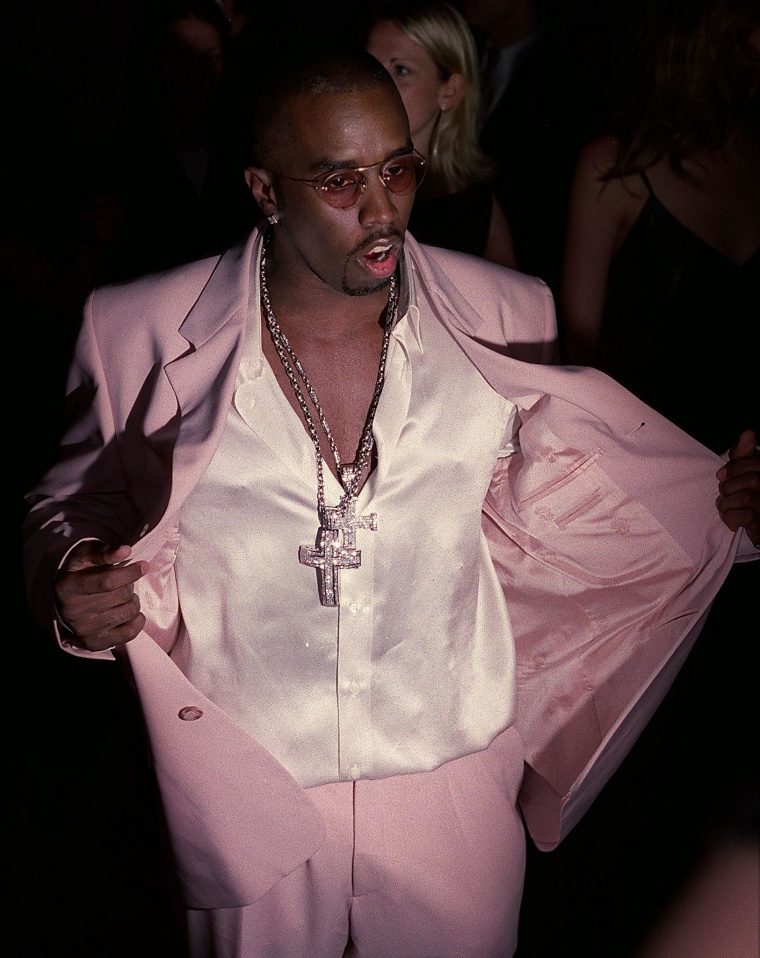 5. The Queen Bee, Lil Kim, posed with her award at the 2002 Grammy Awards in a fabulous bejeweled leather bustier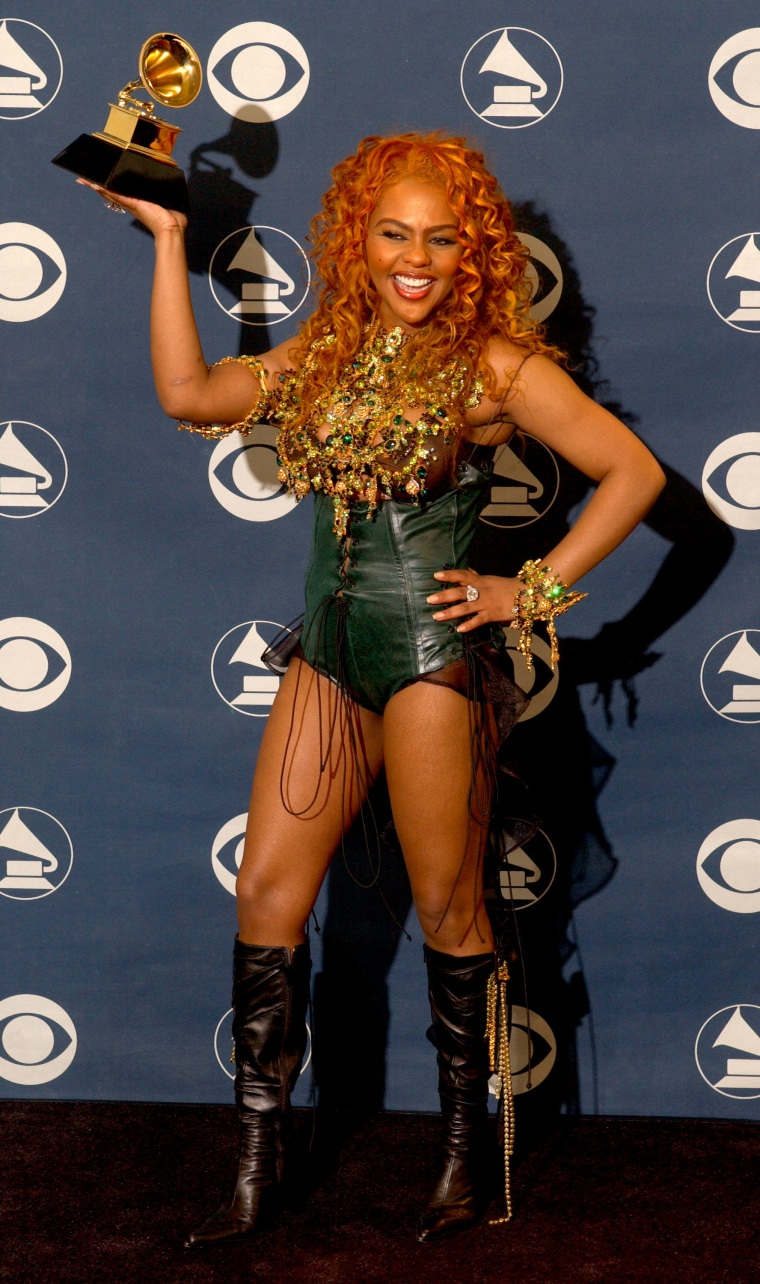 6. At the 1999 Nickelodeon Kids Choice Awards, Mase set it out in the oversized leather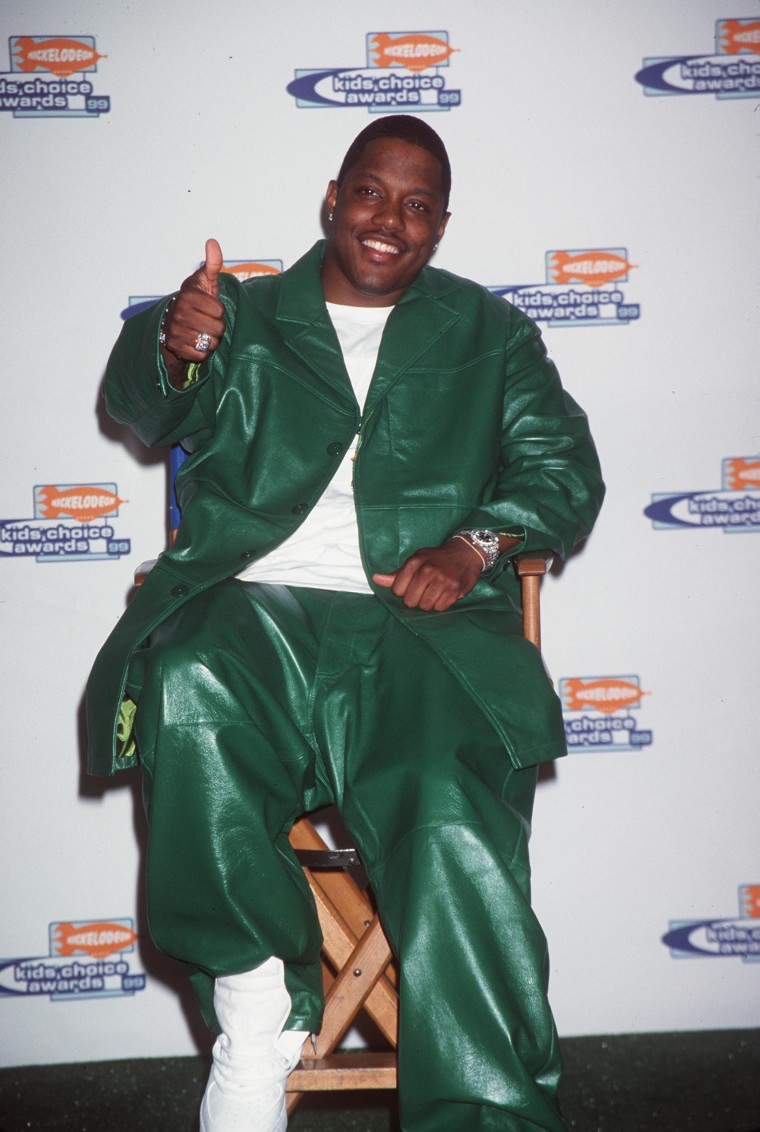 7. Puff and Mase took the leather a step further and broke barriers in their infamous shiny red suits in the "Mo Money, Mo Problems" video
8. Which they paid tribute to at the 2015 iHeart Music Awards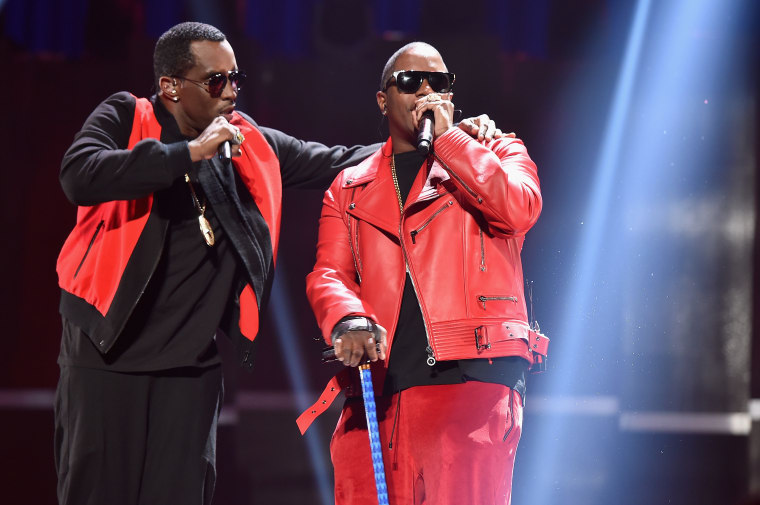 9. And while we're at it, remember Mase's super fun "Harlem World" video that had everybody in it and the most lit patriotic fits?
10. Faith Evans again rocked a fur, this time over a bright pink dress, at the Sean John Collection Show at Fashion Week in '01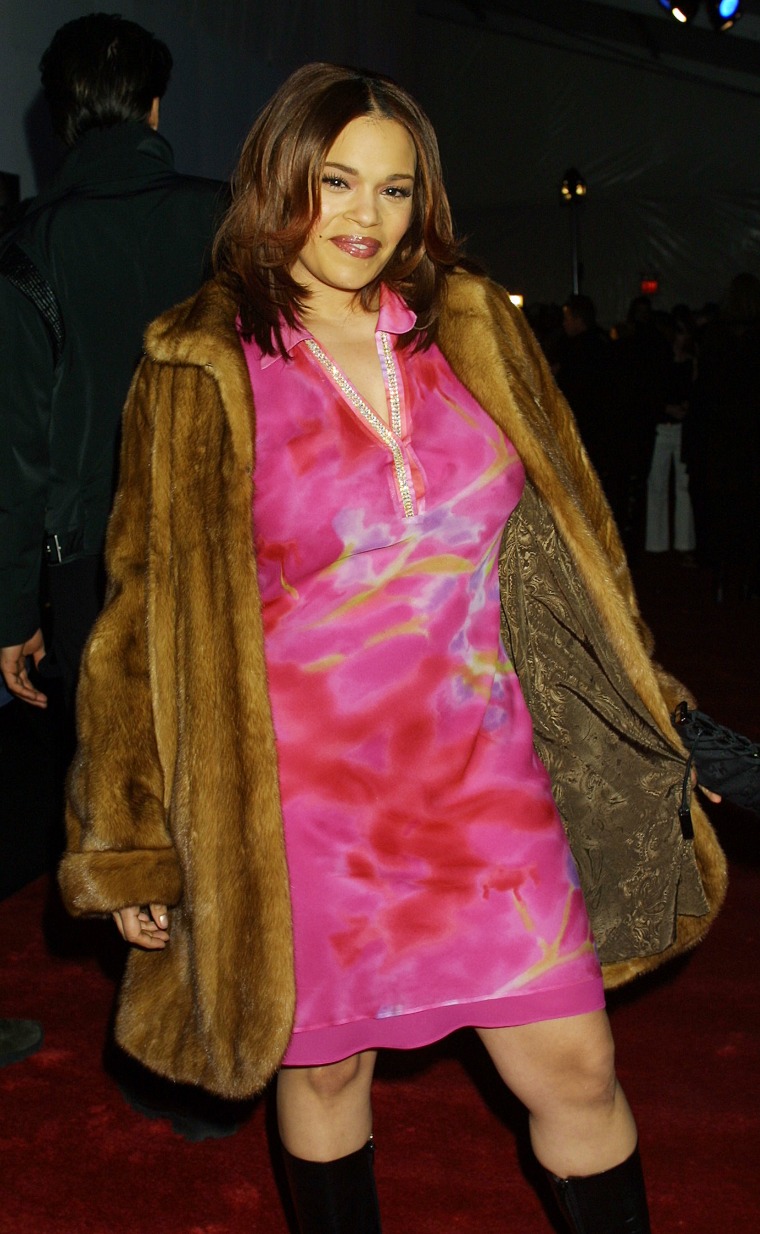 11. In the "Been Around The World" video, Puff, Mase, and Carl Thomas ditched flashy colors and played up the white backdrop in their all-black leather fits
12. This picture has all the guys but Lil' Kim grabs the shine here in her blonde hair and low-cut chained halter
13. In her early days, she was always primped with the perfect shades, mini skirts and bangs
14. But she also knew how to find the happy medium between elegant and bold
15. Mary J. Blige never failed to execute a sharp hair cut, a fly coat, and the perfect boot, paired with her intrinsic star power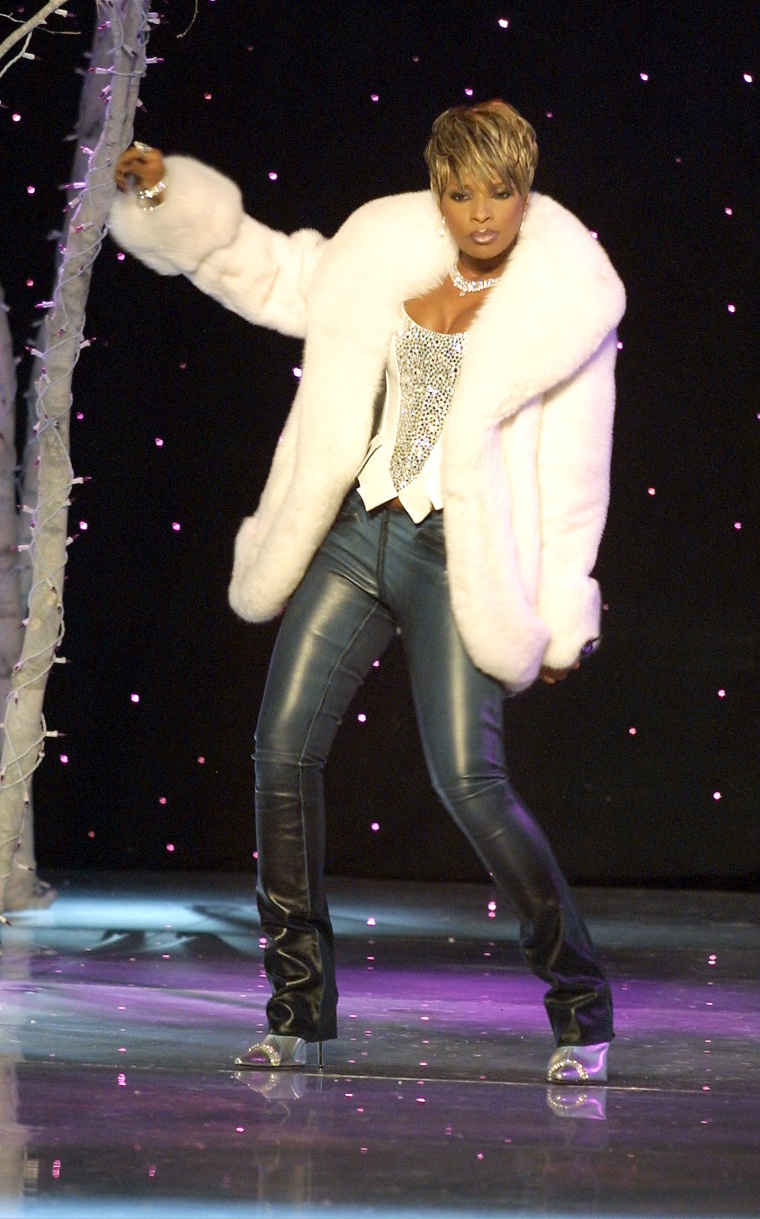 17. Her fellow R&B Bad Boy family, 112, always coordinated outfits like these all-white ones in the "Love Me" video featuring Mase
16. The Notorious B.I.G revived the Coogi sweaters in hip-hop culture
18. And in the opening scene of the "One More Chance" video, Biggie's posted up on the steps in an all-denim fit
19. We can't forget about the classic Bad Boy jersey he rocked in front of the brownstone in "Juicy"
20. Biggie and Puff both showed off the new levels they'd reached through expensive silk shirts and fancy cars
21. But even when Puff didn't go such a debonair route, he still came with the heat; like at the 1997 Billboard Awards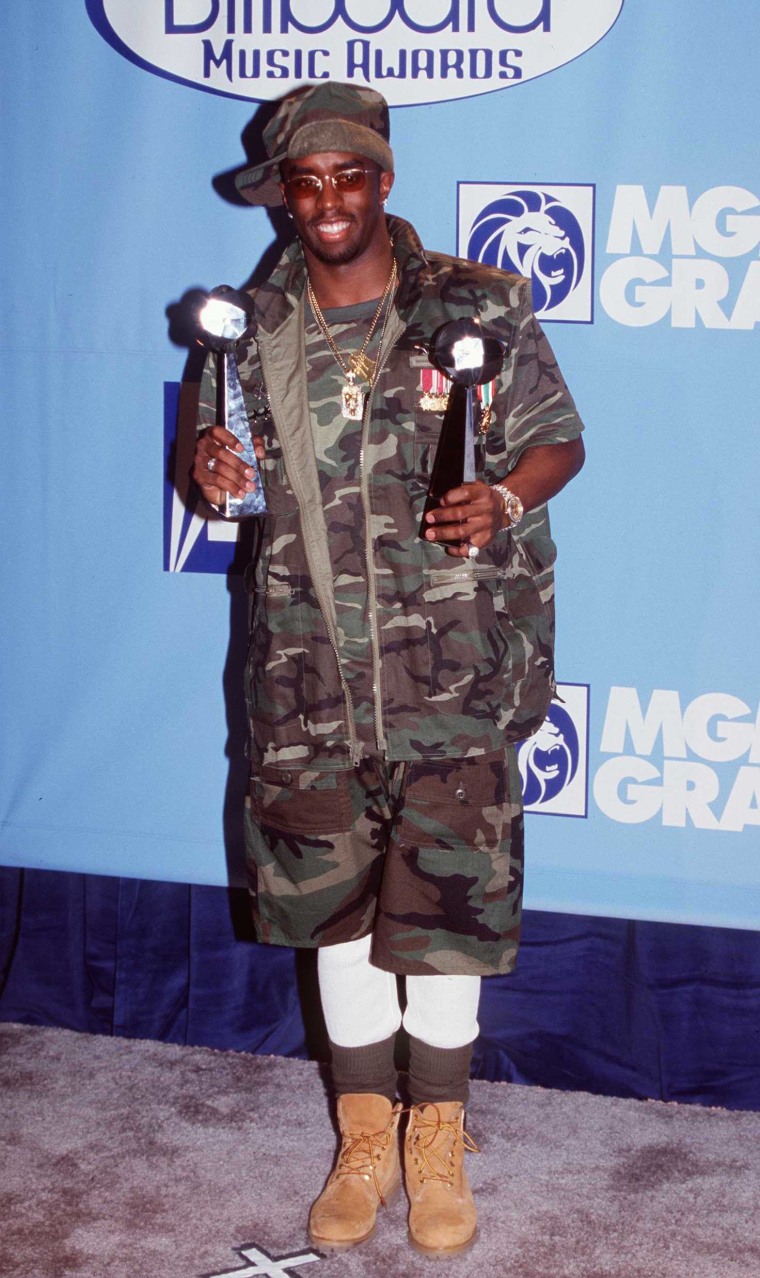 22. Or in 1999, when he showed up to the event extra cozy in his top hat long coat, big pants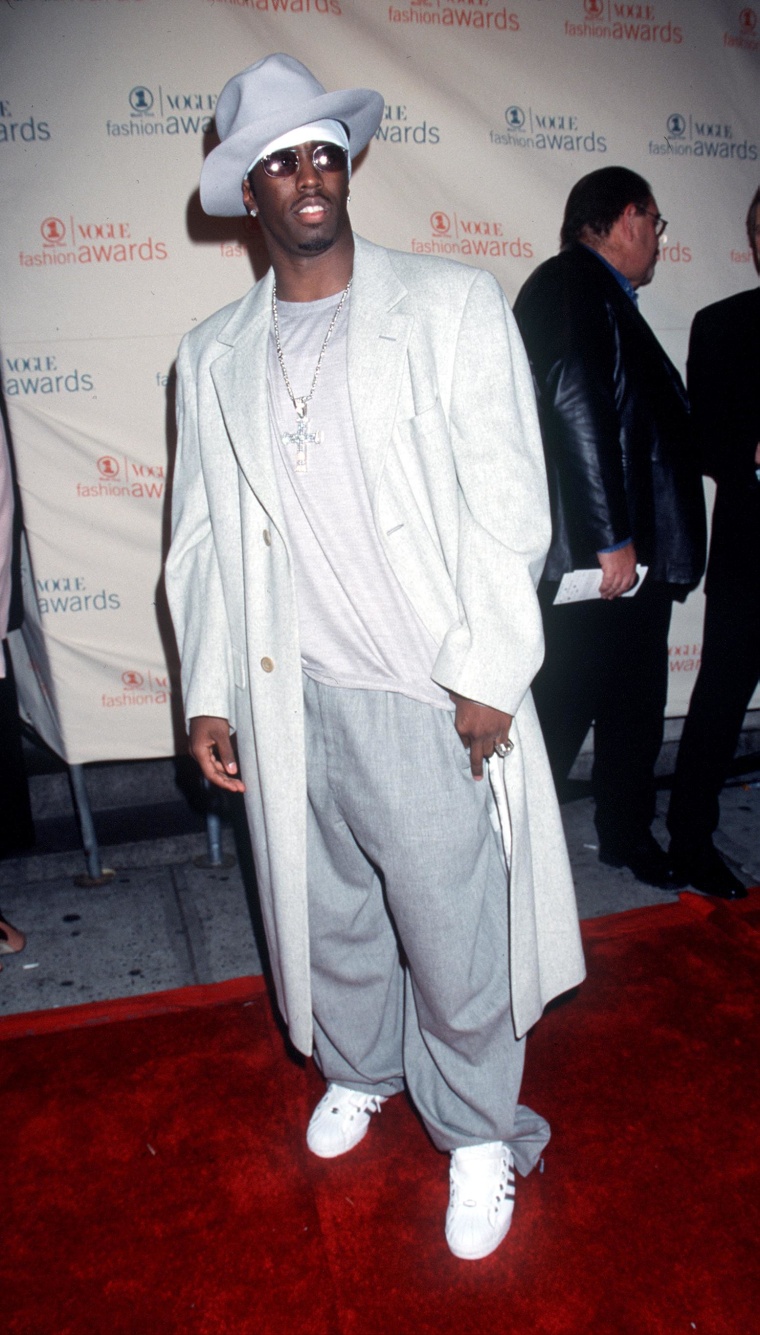 23. And his chinchilla at the 1999 VH1-Vogue Fashion Awards though? We can only hope to see more looks like this tonight at the Bad Boy Reunion show