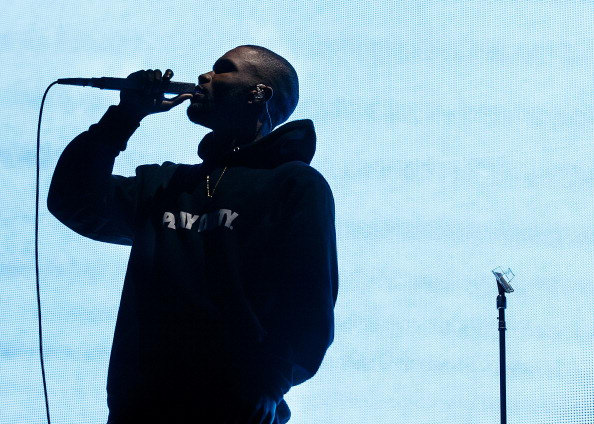 Frank Ocean satiated his fans appetite for new music last week, releasing his Endless visual album on August 19, and sharing another new album, Blond, 24 hours later. While both works were released exclusively on Apple Music, the release of Endless fulfilled Frank Ocean's contract with Def Jam/Universal Music Group, and Blond was released independently under the Boys Don't Cry label, as The FADER reported on Tuesday.
Lucian Grainge, UMG's chairman and CEO, subsequently enacted a label-wide ban on streaming exclusive releases on Monday. Any connection to Grainge's action and Frank Ocean's Blond release is unconfirmed.
According to Billboard, Def Jam spent approximately $2 million on the recording of Ocean's various projects. Sources told Billboard that Frank Ocean had paid back the label in full, either through his advance from a deal with Apple or via a private benefactor. Within a 24-hour period, Frank Ocean increased his total profit share from Blond from 14 percent to 70 percent.
Although the release of Endless, and Ocean's repayment of recording costs to Def Jam, effectively fulfilled his contractual obligations to the label, the question remains as to whether UMG has the grounds to take legal action against Ocean for the release of Blond.
If Frank Ocean's two-album contract included a minimum-delivery clause, he would have had to deliver each project within a set time frame and according to a label-determined quality. Many recording contracts also specify a window of time during which contracted artists cannot release music on another label.
Frank Ocean's Blond album is projected to chart at No. 1 on the Billboard 200 with an estimated sale of 250,000 to 300,000 equivalent album units.
Representatives for Def Jam, Universal Music Group, Apple, and Frank Ocean were not immediately available for comment.