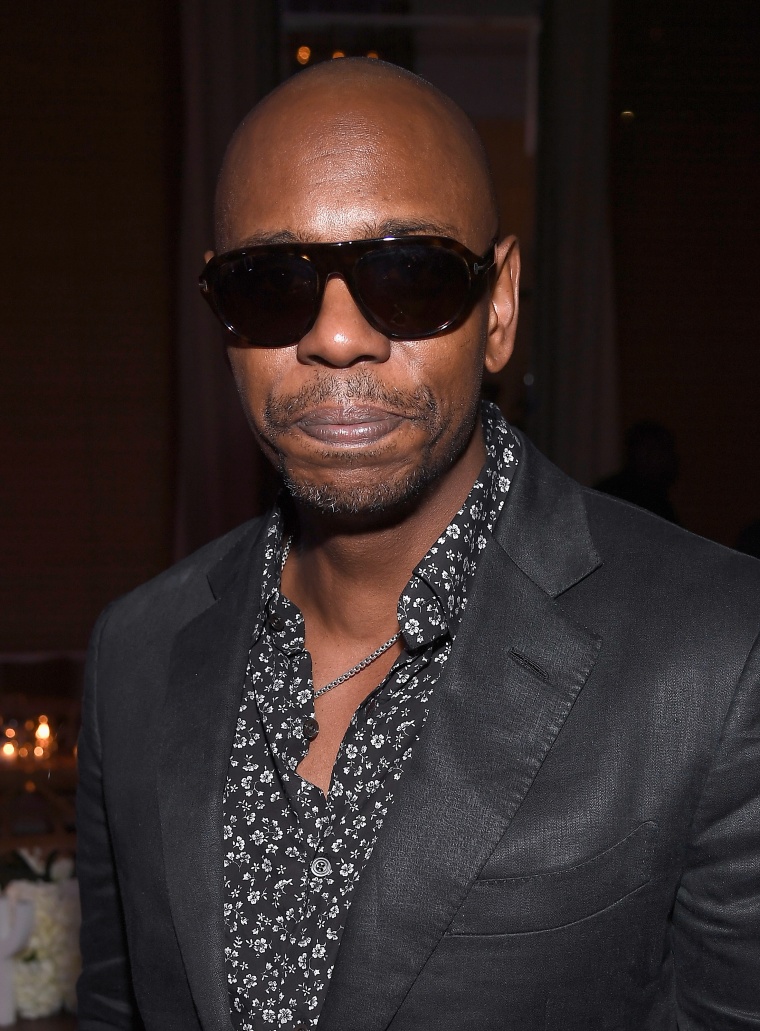 In the lead-up to the release of his two new comedy specials on Monday, March 21, the New York Times has published an interview with Dave Chappelle in which he touches on his relationship to Prince, what went into his appearance on Saturday Night Live immediately after the presidential election, his thoughts on Bill Cosby, and more.
"I looked up to him like everybody did," Chappelle reflected on Prince's passing. "He used to have these parties where we would go over to his house, and there would be all these musicians that I admired, and they'd just do these jam sessions in the basement. Everybody at the party was playing something. I think when he died there was the icon dying, but then there was this pillar in the community of people dying."
He also he recalled a tense moment in the writer's room at SNL on the night Donald Trump won the presidency, just days before he would appear as the show's host. "As the night went on," he said, "everyone stopped writing. And then everyone was just staring at the TV. I saw people tear up schedules they were writing. They'd assumed Hillary was going to win. Now there was essentially no show on Saturday. It was like the wind got knocked out of the writers' room. I was really worried."
In order to prepare for the show in the wake of that worry, Chappelle solicited advice from fellow comedian Louis C.K., who he ran into at a comedy club the night before the show. C.K. advised him, "[Forget] the rest of the show. The monologue is all that matters."
The difficulty with making people laugh in the Trump-era did not end after his performance, of course. "The whole Trump thing makes it harder for comedians," he said. "He's so skewed, it's hard to find an angle that sounds fresh. If you talk about him, it's almost like you're part of the chorus and not a soloist."
When asked about why, in each of the new specials, he spends a significant amount of time on the allegations of rape against Bill Cosby, Chappelle said, "He was a hero of mine," though he is not interested in diminishing the claims. "It's awful," he said.
Though Deep in the Heart of Texas and The Age of Spin, which will premiere on Netflix on Monday in advance of a third, original special, are hardly his newest work – they were recorded in April 2015 and March 2016, respectively – they are his first to air since 2004's For What It's Worth. In addition to the shows in Austin and Los Angeles there are unreleased video recordings of one show in Chicago and a 10-show run at Radio City Music Hall in New York, Chappelle said.