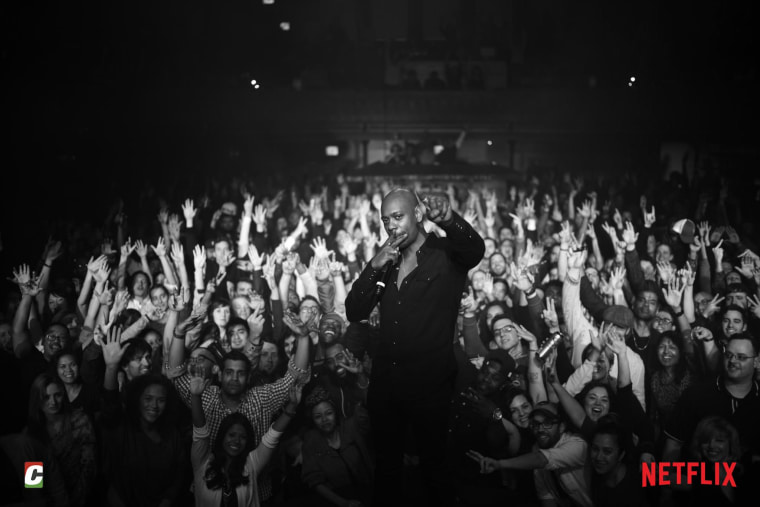 Netflix invested heavily in bringing Dave Chappelle back with his first comedy specials in a over a decade. Two hour-long shows dropped on the streaming service in March and, according to reports, they have proven to be Netflix's biggest hits so far in that medium.
Entertainment Weekly reports that Netflix told its shareholders in a first quarter report that Chappelle's specials were their most viewed comedy specials ever. "The triumphant return of a comedy legend in Dave Chappelle: Collection 1 was our most viewed comedy special ever," the company stated in a letter to shareholders.
The two specials in Collection 1, titled Deep in the Heart of Texas and The Age of Spin, will be followed by a third hour later this year. Netflix reportedly paid Chappelle $60m for the three specials.