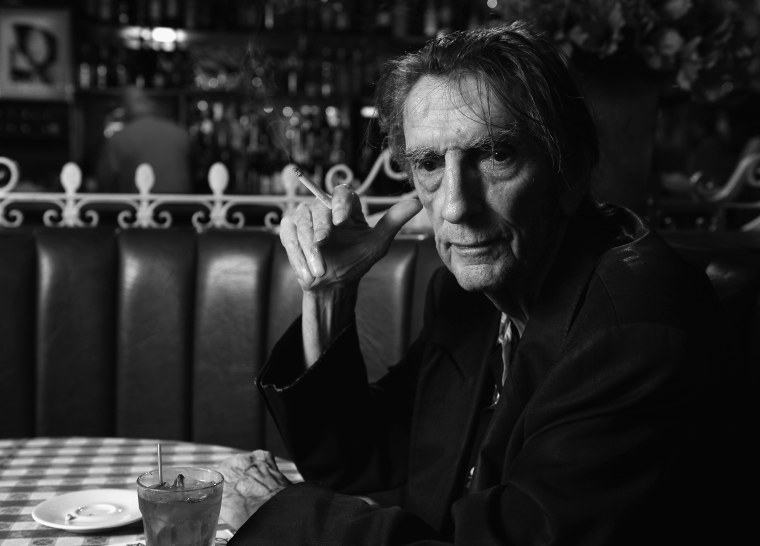 According to The Hollywood Reporter, Harry Dean Stanton has died at the age of 91. The legendary actor and musician is mostly known for his prominent roles in classics like Paris, Texas, Alien, Repo Man and Pretty In Pink. Originally a native of Kentucky, Stanton's career started in television during the mid-1950s. He would go on to star in more than 250 films.
Stanton also starred in several David Lynch projects including Hotel Room, The Straight Story, and Inland Empire. After being featured in 1992's Twin Peaks: Fire Walk With Me , he reprised his role in Twin Peaks: The Return this year. Lynch released an official statement about the late actor's passing on Twitter.
"The void, the concept of nothingness, is terrifying to most people on the planet. And I get anxiety attacks myself. I know the fear of that void. You have to learn to die before you die. You give up, surrender to the void, to nothingness.
Oh, yeah, Marlon and I talked about this stuff all the time. On the phone once, he said, "What do you think of me?" And I said, "I think you're nothing." And he goes, "Bahahaha!"

Is there an interesting way to go? Who gives a fuck? You're already gone.
The only fear I have is how long consciousness is gonna hang on after my body goes. I just hope there's nothing. Like there was before I was born."
In 2014, Stanton released an original soundtrack for his documentary Harry Dean Stanton: Mostly Fiction. The album contains 12 tracks that are covers of music that influenced Stanton during his childhood. Stanton passed before the upcoming release of his next film, Lucky. The cause of his death has not been released to the public at this time. Learn more about his legacy in this New York Times obituary.