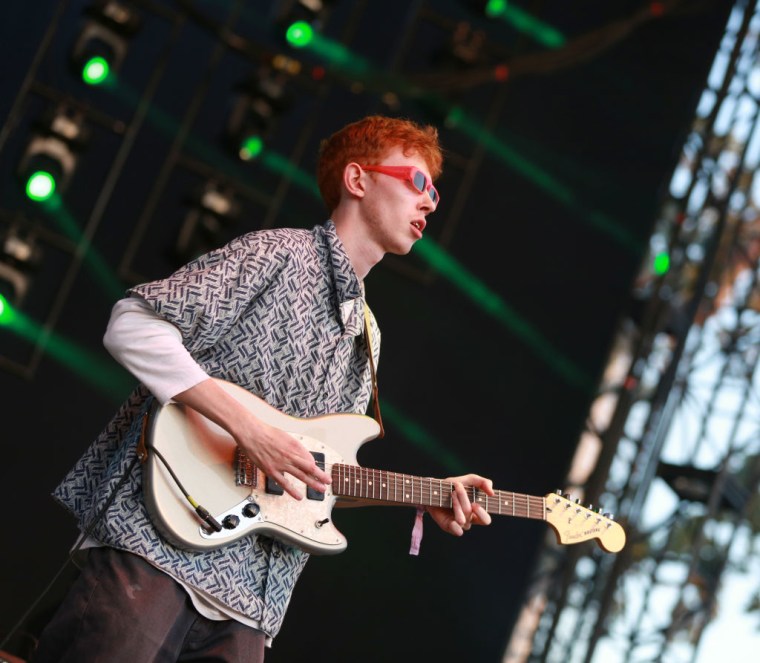 On October 13, enigmatic South London artist King Krule, a.k.a. Archy Marshall, will release his second studio album entitled The Ooz. The project will be his first as King Krule since his 2013 debut 6 Feet Beneath the Moon, and Marshall recently spoke to the New York Times about his time away from the spotlight.
At one point during the interview, he discusses turning down a series of big name collaborations. "I remember even getting hit up by Kanye to go to the studio," Marshall said. "Anyone else in my shoes would've done it...I couldn't be bothered."
NYT's Joe Coscarelli adds: "It wasn't out of a sense of superiority, [Marshall] stressed, but because of the pressure to create on call."
In another recent interview with Pitchfork, Marshall revealed that he attempted to write songs for Frank Ocean and spent an extended period of time collaborating with Earl Sweatshirt. "I like the physicality of living with someone, sleeping next to them, eating with them. And eventually we might make a tune," he explained to NYT.
He's released three tracks so far from The Ooz: "Czech One,""Dum Surfer," and "Half Man Half Shark." Watch the video for the latter below.