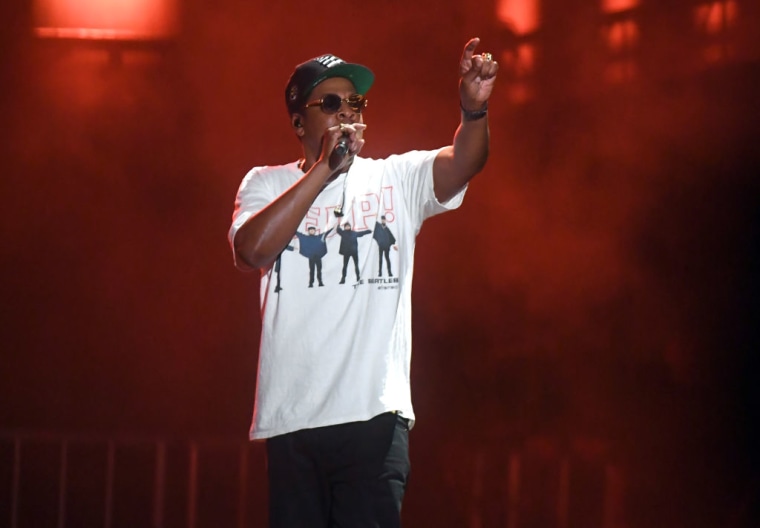 During a recent stop on his 4:44 tour, which rolled through Miami on the Sunday of Veteran's Day weekend, JAY-Z paused the concert to speak about the ongoing protests in the NFL.
"I want yall to understand, when people are kneeling and putting their firsts up, and doing what they're doing, it's not about a flag," the Brooklyn rapper said. "It's about justice, it's about injustice. And that's not a black or white thing — it's a human issue."
JAY-Z also addressed recent reports that he was struggling to sell tickets on his tour: "It's 17,000 muhfuckas in here tonight but what they gon' say is nobody was in here tonight." Watch the full video here via TMZ.