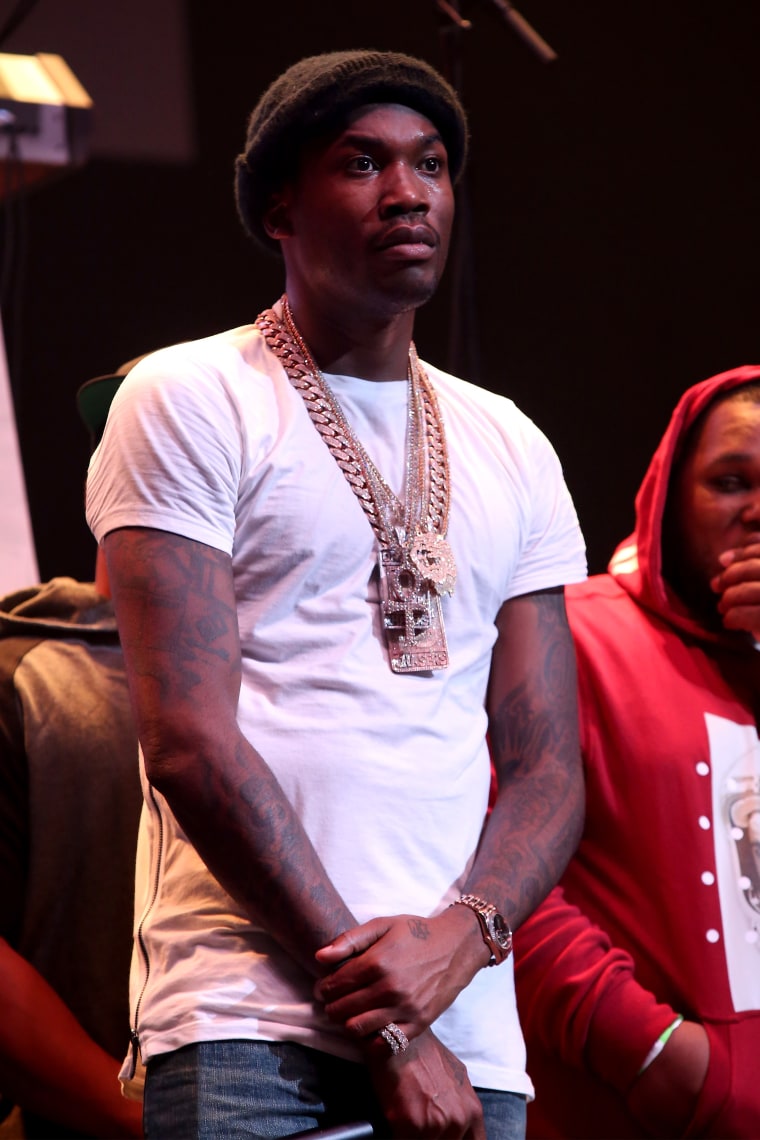 Meek Mill's request to be freed from prison and allowed to post bail has been denied by a Pennsylvania court. Meek's lawyers made the emergency request on November 28 after claiming that Judge Genece Brinkley hadn't responded to any of their post-sentencing appeals.
However, despite responding quickly, the state's Superior Court declined the request and instead urged Brinkley to issue her own decision on granting Meek bail.
"We are pleased that the Superior Court took immediate action to direct the Court of Common Pleas to decide on the application for bail "without further delay," an attorney for Mill told NBC News. "We remain hopeful that Mr. Williams will be promptly released on bail."
Representatives for Meek Mill and The Philadelphia Courts was not immediately available for comment.