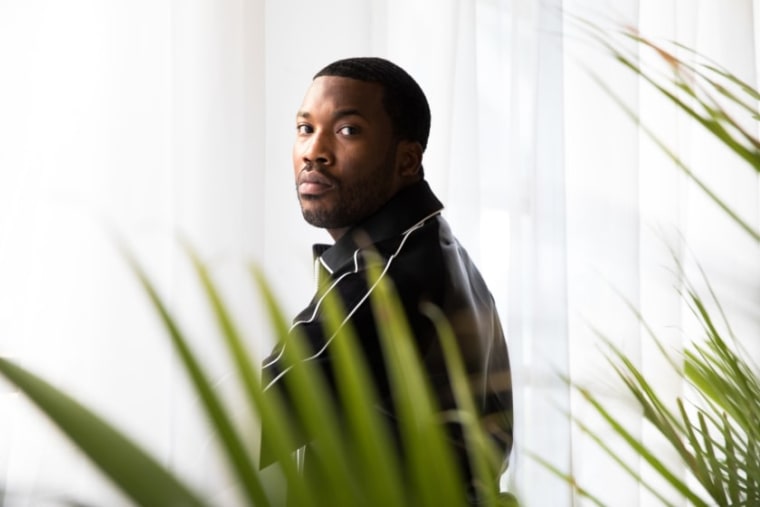 Judge Genece Brinkley has denied Meek Mill's request for an emergency bail hearing, writing that the rapper is "flight risk" and "a danger to the community" in her response, according to documents obtained by The FADER. The Philadelphia rapper's legal team filed the request to the State Superior Court on November 28 and the court ordered Brinkley to make a decision on the request "without further delay."
In addition to her suggestions that Meek Mill might skip out on bail, Brinkley called into question the rapper's clean drug tests, writing that he may have used something called "Fast Flush" to alter the results.
"We are very disappointed with Judge Brinkley's decision to deny Mr. Williams bail, which continues her long pattern of unfair treatment of him," Meek Mill's lawyer Joe Tacopina said in a statement on Monday. "As stated on multiple occasions, he has never missed a previous court date in this case and poses absolutely no threat to the community, which makes him an ideal candidate for bail – a conclusion the Commonwealth did not oppose. We intend to immediately appeal this decision, so Mr. Williams can be released from prison on bail while we continue to work to overturn this wrongful and unjust sentence."
The bail request follows the rapper's lawyers filing an official motion to appeal his two to four year sentence for a probation violation, stemming back to a 2008 drug and gun arrest. Joe Tacopina has claimed that Brinkley is biased, pointing to instances where she allegedly suggested Meek Mill cover a Boyz II Men song and shout her out and urged him to switch management.
According to a Page Six report, the FBI is investigating Brinkley's connections to Charlie Mack, a Philadelphia music industry figure and Meek Mill's former manager. On November 14, Meek Mill's legal team filed a motion to recuse Brinkley from the appeals case. A representative for Meek Mill's legal team told The FADER that they are filing an updated appeal to remove Brinkley from the case.
Representatives for Meek Mill and The Philadelphia Courts were not immediately available for comment.