Culture II might be the end of the Migos formula as we know it
Takeoff emerges as the breakout star on the Atlanta trio's lengthy new album.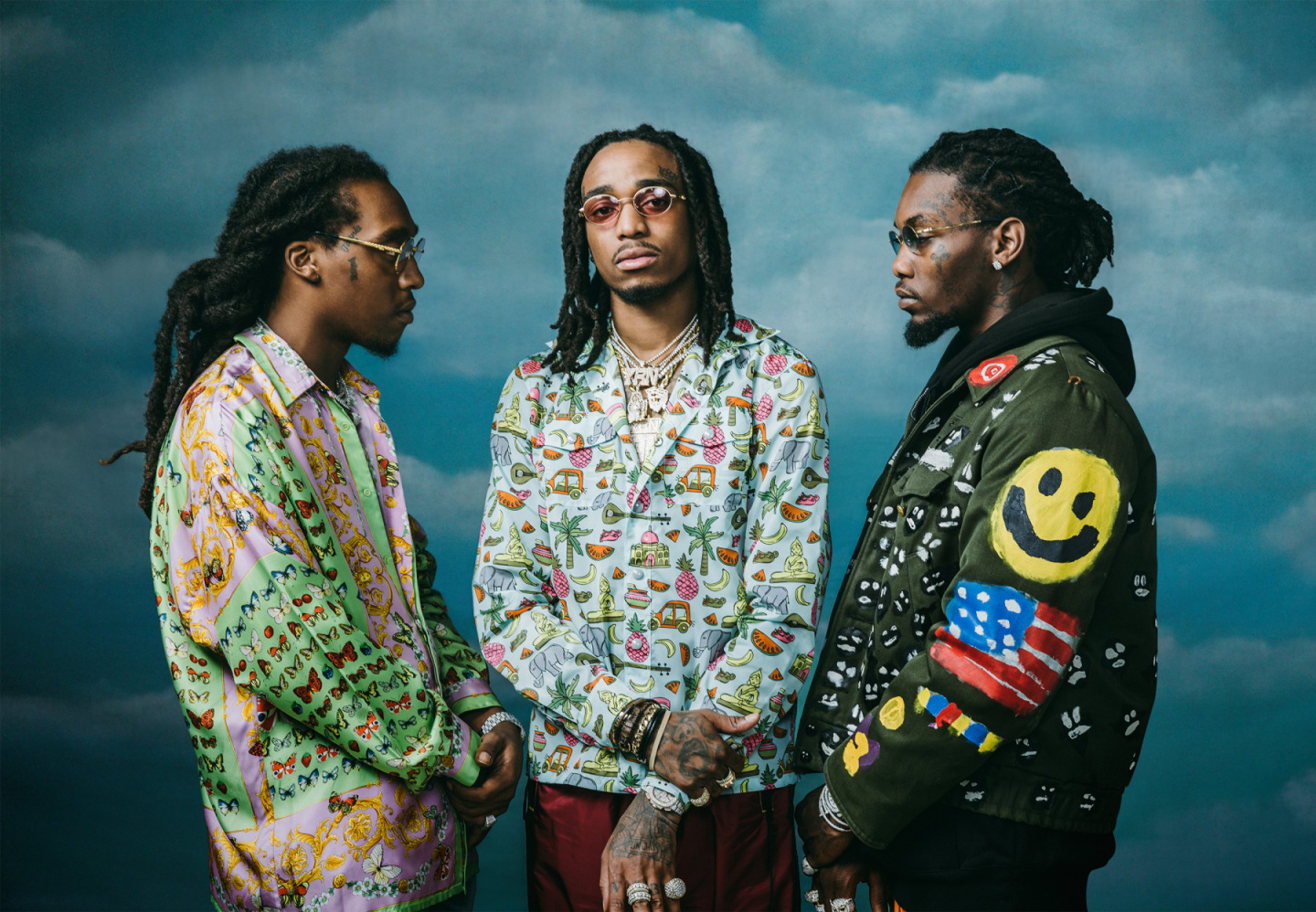 When Migos stepped into the building at their Culture II listening event in Soho, trailed by Cardi B, the group's star power was palpable. Occasionally, celebrities disarm you with their relatability, they feel no different from you, but Quavo, Takeoff, and Offset's respective presences are large even when muted. This is the same trio that, just a year before, propelled themselves to the heart of the zeitgeist with their Culture album and made themselves the fur coat-wearing, memeable center of popular music. Their crossover was not without its hiccups: physical altercations and homophobic comments sidetracked, if only for brief moments, the mainstreaming of the group. But no longer were they perceived by the public as three indistinguishable Atlanta rappers who revolved around a triplet flow gimmick.
Quavo, who established himself as both the melodic base and lead of Migos, spent 2017 taking over the pop charts. At one point, he had 10 tracks on the Billboard Hot 100 and guested on songs by DJ Khaled, Post Malone. and Liam Payne. Offset became a steadyhand for other artists to work with, releasing a collaborative album with 21 Savage and Metro Boomin titled Without Warning. Meanwhile, Takeoff was positioned as a sympathetic figure for passionate Migos fans to rally behind and their frustration with his lack of acknowledgment transformed him into a meme. All three members have become refined individuals whose approach to music went from crafting hits in 20 minutes in a small studio to searching for inspiration in the woods of South Africa.
"The 24-track project lacks the commanding relevancy of its predecessor, pushing Migos's time-honored formula to its breaking point."
Culture II, then, should be Migos's triumphant victory lap: an album that establishes another year of their inescapable dominance in the streaming era. But, while it's an ambitious swing, the 24-track project lacks the commanding relevancy of its predecessor, pushing Migos's time-honored formula to its breaking point. The album's opener, "Higher We Go (Intro)," produced by Metro Boomin and Quavo, who serves as executive producer along with DJ Durel, lays out this predictable format: Quavo verse, Takeoff verse, Offset verse and a hook sporadically in between. But the cohesion that once allowed Migos to seamlessly finish each other's ad-libs now sounds disjointed, as each distinct member searches for the chance to fully realize their voice on each track.
Boy bands often go through the phase — normally towards the end of their run — where the member that is positioned to be the solo star takes on an outsized role. Much of Culture II feels like a Quavo solo project with Offset and Takeoff merely backing him up. Quavo-centric tracks like "Auto Pilot (Huncho On the Beat)" feel out of place on the project, as Quavo's more rudimentary production takes away from the polish. There are instances where the format changes and we get two of them paired off on a track, like the moody Murda Beatz produced "Gang Gang," but they're too few and far between. "Movin Too Fast," Quavo's only solo production credit on the album, provides an infrequent chorus break for Quavo in favor of the equally capable Offset and leaves the listener craving more disruption to the usual blueprint.
Amidst the Quavo overload, Takeoff still emerges as the breakout star of the album. On the FKI-produced "Notice Me," which features a seemingly leftover Post Malone chorus, Takeoff delivers one of Culture II's strongest verses, as he patiently keeps pace with the drowsy beat before suddenly diving into the triplet flow that he's always been the best at employing ("Sippin a tea, packin the heat, niggas that lookin for me"). He then leads the way on "Made Men" — which feels like an introduction despite it being the twenty-second track — and the trio rap in a reflective tone that feels as if, in their minds, they've already reached rap's ceiling. In a recent interview with Ebro Darden on Beats 1, Quavo confirmed what a passionate subset of fans has been repeating for some time. "To me, he's the best one out of all us," he said, referring to Takeoff, while Offset confirmed that the youngest member of the group is also the hometown favorite. In the context of this acknowledgement, Culture II listens as Quavo's last stand as the group's lead before, perhaps, fading into the background to make way for more solo material from Offset and Takeoff. Clearly, the demand is there.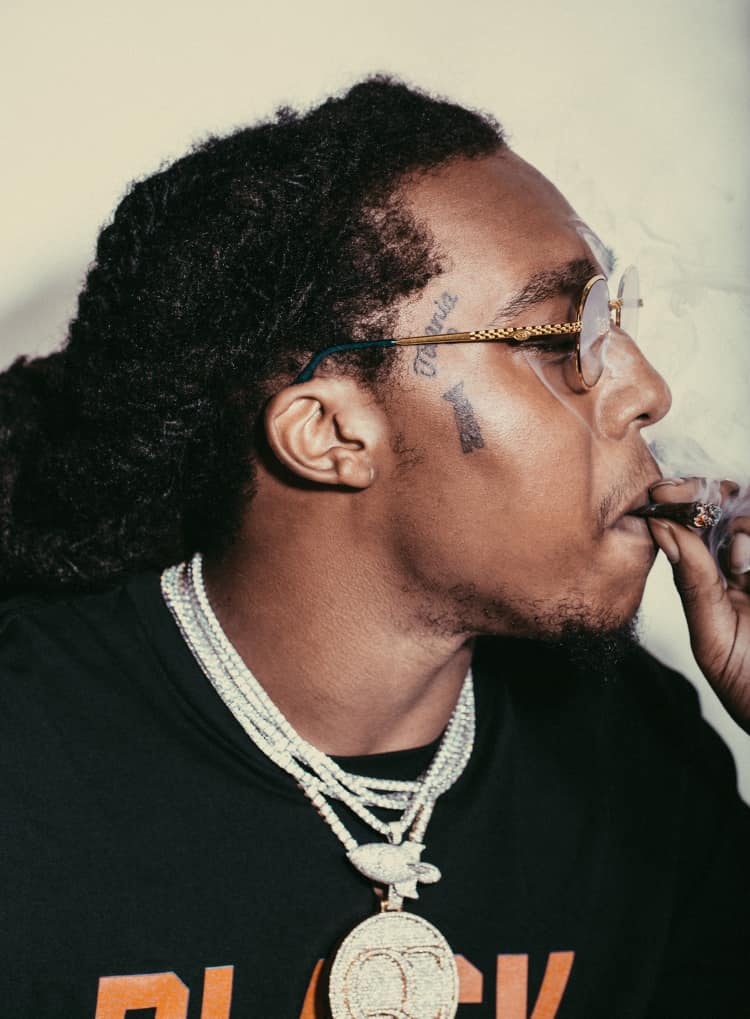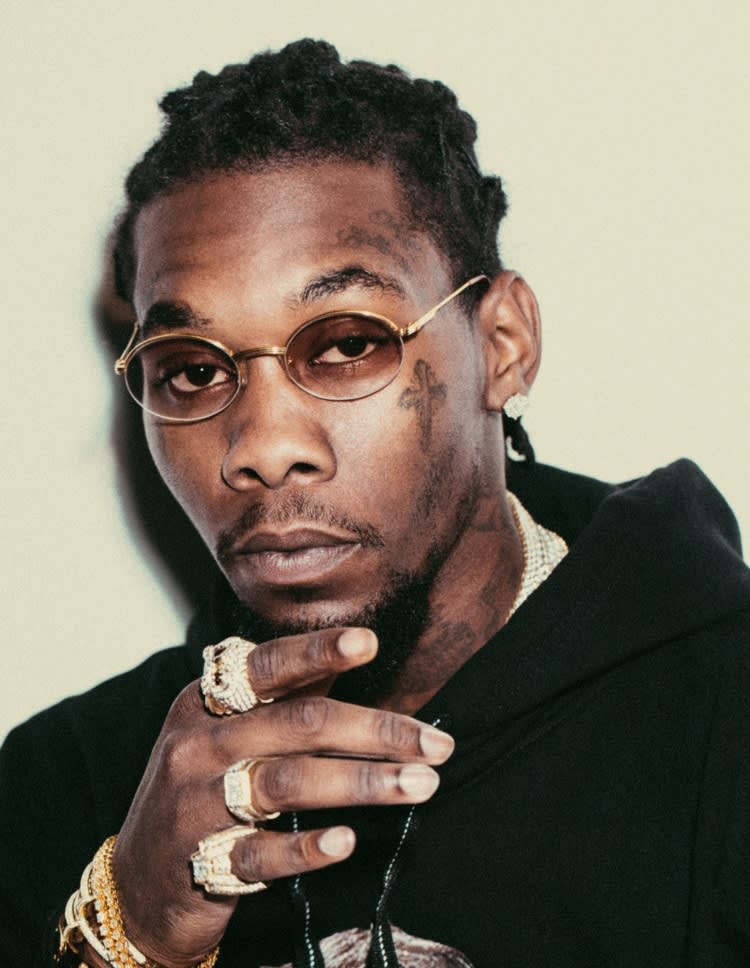 In between the shifting dynamics of the group, Culture II becomes an anxious search for two or three major hits as the group fully embrace the streaming era with 24 dice rolls. The Pharrell-produced "Stir Fry" may be the most deliberately contrived song with an end goal of being frivolously streamed through pop radio, playlists and commercial appearances. "Emoji a Chain" incorporates an Offset hook that sounds like it was made in a virality lab ("Ice out the gang, make a Emoji a chain"), much like the peculiar "Narcos," which finds Quavo taking a forced shot at a vague buzzword ("This real rap, no mumble"). The features on the album are a collection of their most frequent collaborators over the years and it feels like subtle gratitude for their contributions to the Migos brand. Drake reminisces about closed New York venue Santos Party House, Gucci Mane looks back at his prolific portfolio, and 2 Chainz thinks about his life before rap. In these moments, Culture II begins to venture into the territory of a drawn out "We Made It" gathering.
Throughout Culture II, Quavo, Offset and Takeoff feel like new men making the same music they've always made. They acknowledge their success and want it to continue — a guarantee in the streaming era, where the signature artists don't fail, they just don't make the cultural impact they intended to. And as the first major album of 2018, Culture II says a lot about the direction of full-length releases from rap's biggest stars, as we move further towards the playlist dystopia that Drake envisioned on More Life. Now, we might as well get what enjoyment we can from the Migos formula as they head further down the lane of solo pop stardom.