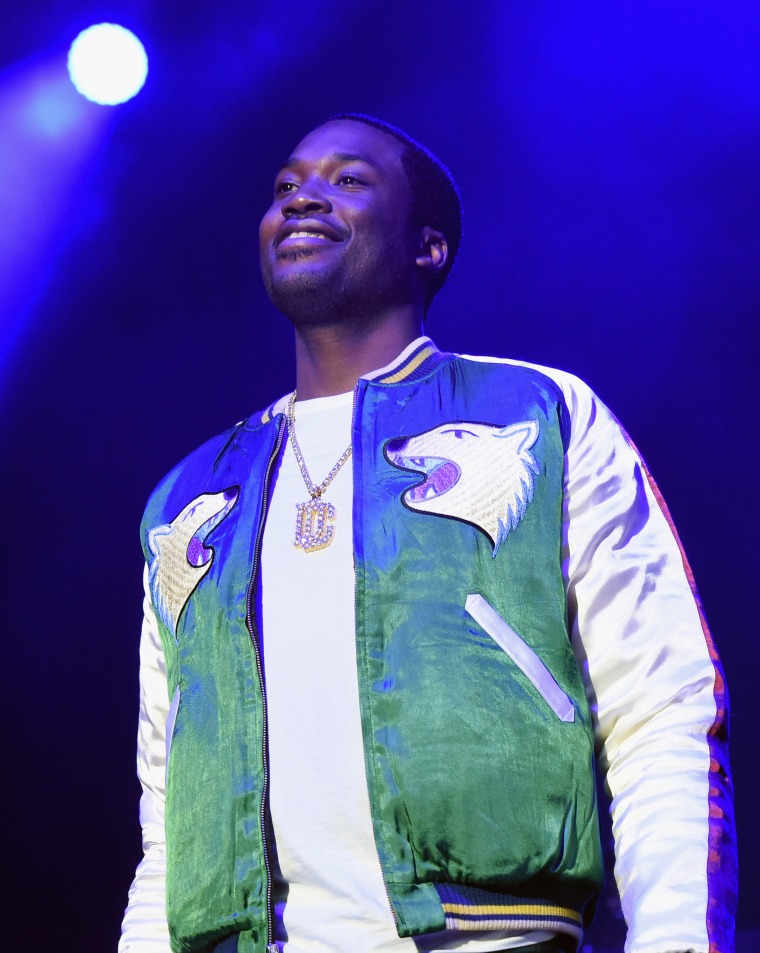 Meek Mill's attorneys have requested that his assigned judge, Judge Genece Brinkley, be removed from his case, CBS Philly reports. It's the second petition for her removal that the team has made to the Pennsylvania Supreme Court. The legal team alleges that Judge Brinkley has "exceeded the judicial role by sometimes essentially acting as a prosecutor and, at other times, taking an unusual interest in, and trying to inject herself into, [Meek Mill's] personal and professional life."
In November, it was reported that the FBI was investigating Judge Brinkley's relationship with a convicted felon, and Meek Mill's former manager, whom she encouraged the Philadelphia rapper to return to. Meek Mill's legal team requested her removal following that revelation, but were denied.
The team is also alleged that Judge Brinkley's attorney, Charles Peruto Jr., has commented on the case to the media, and that he allegedly threatened to sue both Mill's legal and management team. Meek Mill's legal team claims also that the case "involves a pattern of judicial (mis)conduct that has prejudiced the rights of a probationer and threatens to undermine the public's confidence in the integrity of the judicial system."
Philadelphia District Attorney Larry Krasner said recently "there is a strong showing of likelihood" of Mill's conviction being reversed." On Wednesday, Mill's attorney filed a petition to release him on bail.
A representative for Meek Mill sent The FADER the motion filed to the Supreme Court for the judge's removal, which is public record and can be read below.