Apple Music and Pandora join R. Kelly playlist purge
The singer's music was taken from certain Spotify playlists on Thursday.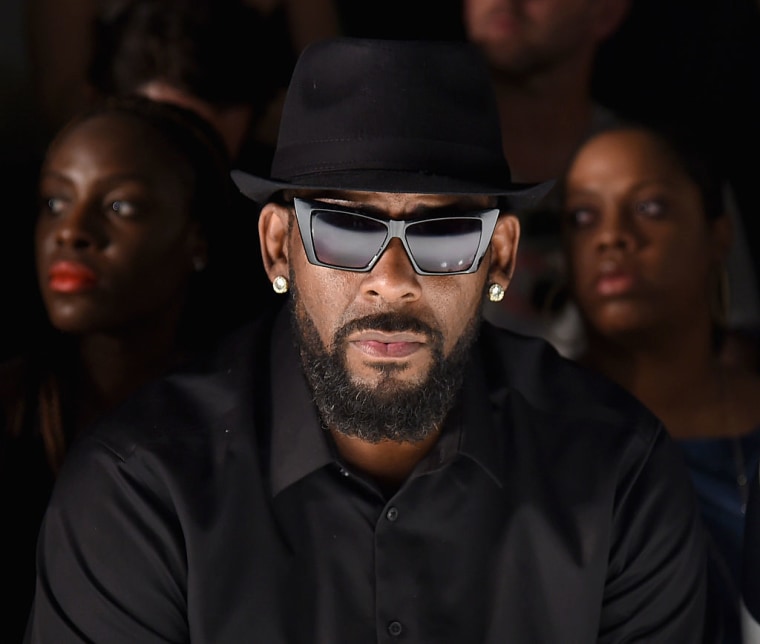 On Thursday, Spotify announced that the music of R. Kelly would no longer appear on the streaming platform's curated or mood-based playlists. The company cited its new Hate Content & Hateful Conduct policy for the move (R. Kelly has continued to face mounting allegations of sexual misconduct connected to his alleged "cult" of young women).
A new Pitchfork article reports that Apple Music has also removed R. Kelly's music from "featured playlists." Apple Music reportedly decided on the action before Spotify made its Thursday announcement, removing Kelly from playlists such as "Best Slow Jams of the 90s" volumes one and two. However, Apple Music has kept its R. Kelly-themed playlists such as "R. Kelly Essentials" and "Inspired by R. Kelly."
According to The Blast, Pandora has made similar removals. The company provided the following statement to The FADER:
Pandora's policy is to not actively promote artists with certain demonstrable behavioral, ethical or criminal issues. We approach each of these scenarios on a case–by–case basis to ensure we address components true to Pandora's principles while not overreaching and avoiding censorship.
R. Kelly's music remains readily available to stream on Apple Music, Pandora, and Spotify.
Spotify's new policy has affected other artists as well. Both Tay-K and XXXTentacion have undergone R. Kelly-style removals from Spotify's playlists – Tay-K is in prison awaiting trail on murder and robbery charges, and XXXTentacion is accused of aggrevated battery of a pregnant woman, domestic battery by strangulation, and false imprisonment in Florida.
Representatives for XXXTentacion responded to The New York Times's request for comment with a list of over a dozen artists accused of assault and misconduct, with the query of whether or not they qualified for removal on Spotify as well (XXXTentacion remains on Apple Music's playlists).
Representatives for Apple Music and Pandora were not immediately available for comment.