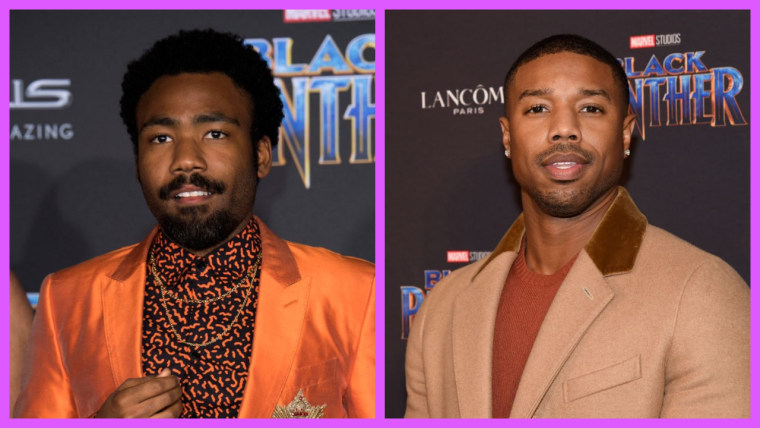 Black Panther director Ryan Coogler wants to enlist Donald Glover for a sequel to the blockbuster superhero film, and is also considering Michael B. Jordan, who played Killmonger in the original film, according to a new report in Metro.
The paper's source claims Coogler is in "informal talks" with Glover, a.k.a. Childish Gambino, to play an undetermined new role in the sequel."Ryan Coogler is currently mapping out Black Panther's sequel and has written in a number of new characters that movie-goers will be introduced to when it premieres," the source told Metro.
"One of those characters, if he gets his wish, will be played by Childish Gambino. "Nothing is set in stone but 'informal talks' [are happening] between Ryan, Gambino and reps from Marvel and Disney to see if they can make it happen."
Coogler is still weighing a return for Killmonger, the source said, and an appearance could rest on Glover's decision. "They're still yet to decide if Michael B. Jordan will return in some capacity but if he doesn't it's likely Gambino may play some kind of villain."
Marvel Studios president Kevin Feige confirmed Black Panther 2 in March. Glover contributed to an early draft of Black Panther's script as Coogler wrote the film.