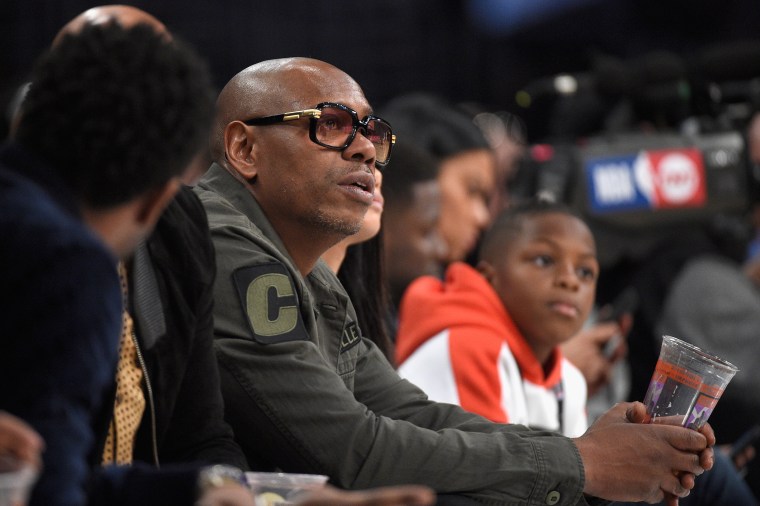 Dave Chappelle stars in a newly released clip from Bradley Cooper's directorial debut A Star Is Born, released on Thursday via Complex. In the film, Chappelle plays a close friend to Cooper's character Jackson Maine. The minute-long video sees Chappelle's character helping a seemingly drunken Maine out, picking him up off of the ground and lending him some friendly advice.
Last week, the A Star Is Born soundtrack was announced by Lady Gaga, who will star alongside Cooper in the film. The album will feature music from Cooper, Gaga, Mark Ronson, and more.
A Star Is Born is set to release on October 5; watch the new trailer clip here.