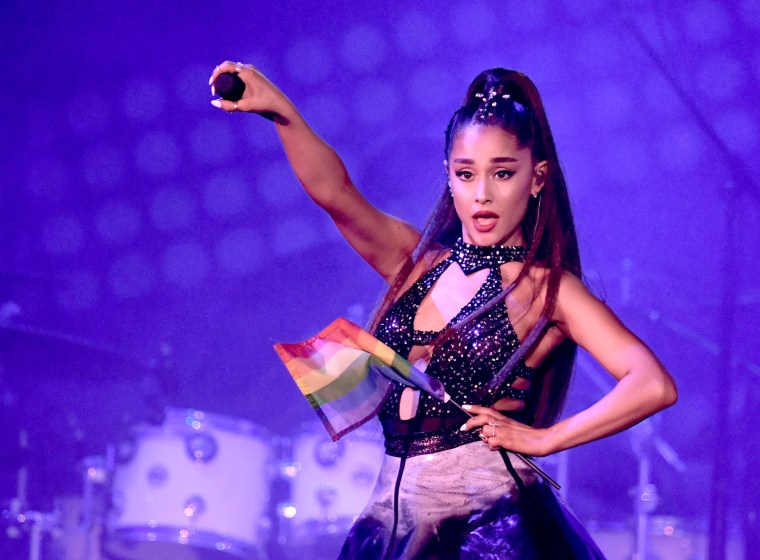 In the past few weeks Ariana Grande has teased fans with new material, sharing clips of herself recording in the studio and even hinting at what looked like an album tracklist. This has been slightly unexpected given that Grande's latest album, Sweetener, was released less than two months ago.
That suggestion was put to Grande on Twitter on Monday by a fan. Referencing Grande's unreleased music as "ag5" [i.e. her fifth album], Twitter user @weviibin wrote: "i feel like ag5 is already 2000x better than sweetener but im not ready for this era to be over yet."
Grande replied to the comment by stating that she is no longer interested in "eras" and wants, instead, to focus on releasing new music as and when it feels "freshhh."
it ain't ova ! i don't really like "era's". i jus wanna make music and drop it whenever and perform it. i don't want to conform to the like ... 'routine' or like 'formula' anymore. i love music i ain't waiting another 2 years to drop it. i want to share it w u when it's freshhh

— Ariana Grande (@ArianaGrande) October 9, 2018
Shortly before releasing Sweetener Grande got engaged to her partner, SNL comedian Pete Davidson. In September she paid tribute to her ex, Mac Miller, following his death from a suspected drugs overdose. She subsequently pulled out of an appearance on the season opening episode of Saturday Night Live.