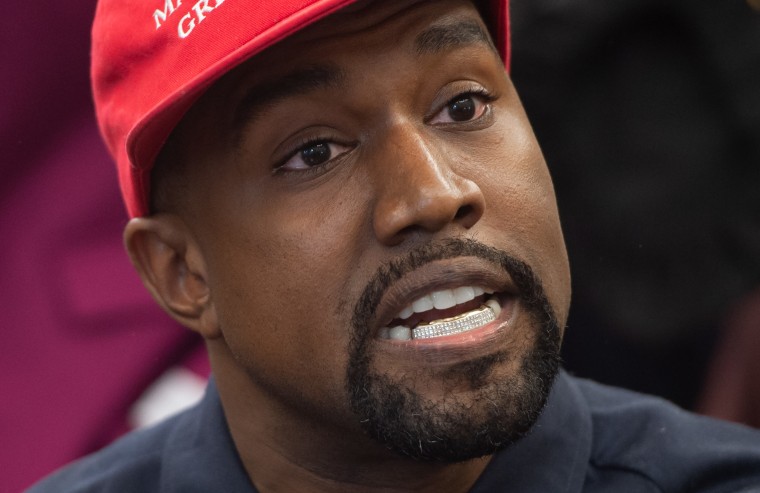 Shortly after donating $73,540 to her mayoral campaign earlier this week, Kanye West appeared at a campaign event for Amara Enyia in Chicago. West attended the October 23 event with Chance The Rapper though the Chicago Tribune reports that he was only there for "about five minutes" and did not get up to speak.
Kanye West departed Amara Enyia's campaign event after about 5 minutes, before it ended. He did not speak, but was here for the photo opp. pic.twitter.com/lrhwX3RHYz

— Bill Ruthhart (@BillRuthhart) October 23, 2018
Enyia explained to the local newspaper that West had contacted her "out of the blue" prior to his donation. She stated that the pair have kept in contact via text message. "Celebrity endorsements are great, but in my view they have to be tied to something of substance," she said. "And the specific conversation was warranted with Kanye, to make sure there was alignment on the policy platform and issues I've advocated for. So we definitely had a conversation, and when we talk about what Chicago needs and what it will take to get us there, he sees this campaign as a vital part of that, and that is what prompted him to support us and get over this financial barrier we have had."
The mayoral candidate also offered her take on West's alignment to Donald Trump and whether that means accepting his money is to also endorse the president's politics.
"We talked about the Trump factor, and he made it very clear that he doesn't necessarily support Trump's policies, some of the more controversial policies, but what he was interested in is for the ability for people to disagree and have dialogue about it," Enyia said of West. "Now, I have some very strong feelings about Trump and some specific policies coming out of the administration. He believes there always has to be room for dialogue, and people should be able to have a conversation and at least be aware of other points of view. That's fine."
This week's events follow Chance The Rapper's endorsement of Enyia at an October 16 press conference at Chicago City Hall.
Chance The Rapper and Kanye West are currently working on a collaborative album called Good Ass Job. West recently returned from a trip to Uganda where he continued recording his new solo album Yandhi.