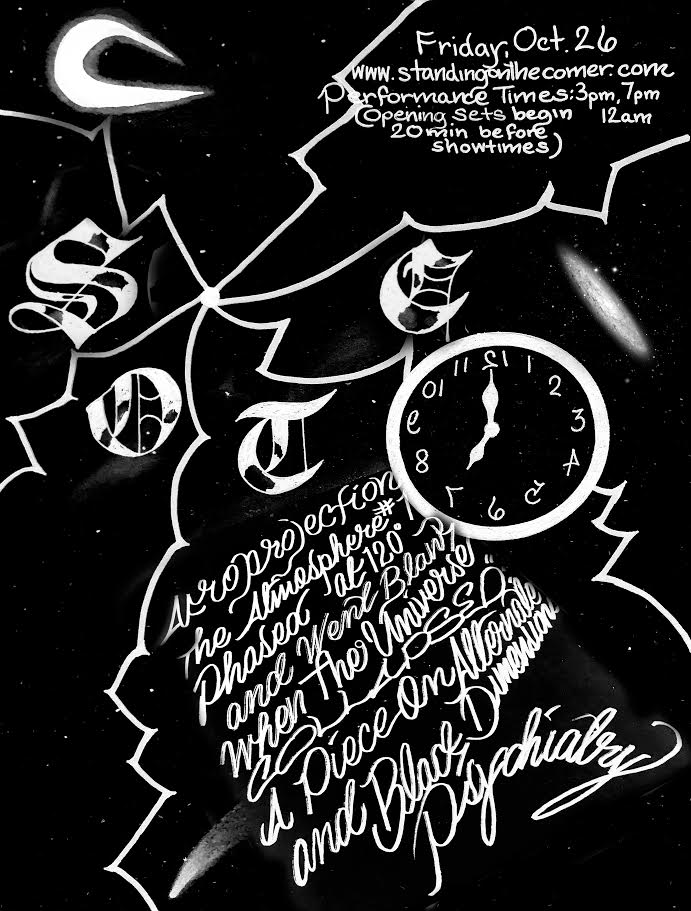 New York art ensemble Standing On The Corner has announced the livestream of a special new project, showing today at 3 p.m., 7 p.m., and midnight EST on Standing On The Corner's website-turned-theatre, the Allah Black Hole Theatre, with opening performances beginning 20 minutes before showtimes.
The performance, titled "the atmosphere phased at 120º and went blank when the universe collapsed" features a mix of music and visuals that explore parallel dimensions and black psychiatry. The project is intended to be experienced as a combined visual and sonic exploration.
The abstract broadcast theorizes the above topics by diving into a number of stories centered around afrocentric psychiatry, the world ending — as backed up by references to islamic scriptures — and the importance of the mind, body and spirit. During the hour-long showing, contributions come from Random Acts of Flyness creator Terence Nance, and Solange, Earl Sweatshirt.
Stream the new project here starting at 3 p.m. EST, 7 p.m EST, and again at midnight.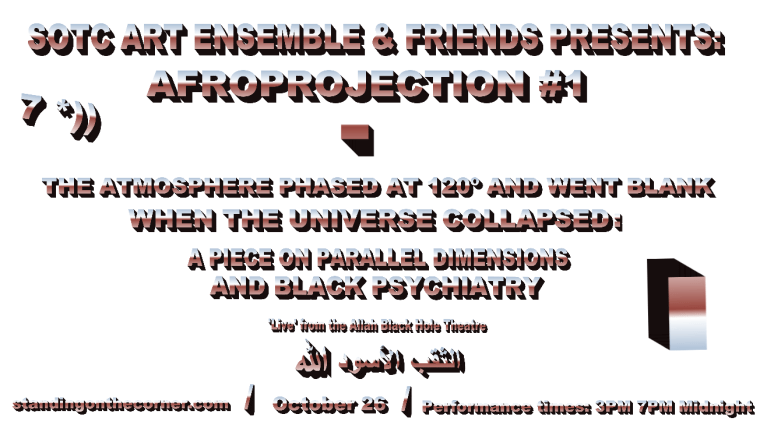 This post was updated at 5:42 p.m. on Friday October 26 to include new information about contributors.