Standing On The Corner share new three-track single "G-E-T O-U-T!! The Ghetto"
The N.Y.C. outfit follow up "Angel" with a few vibey jazz tracks.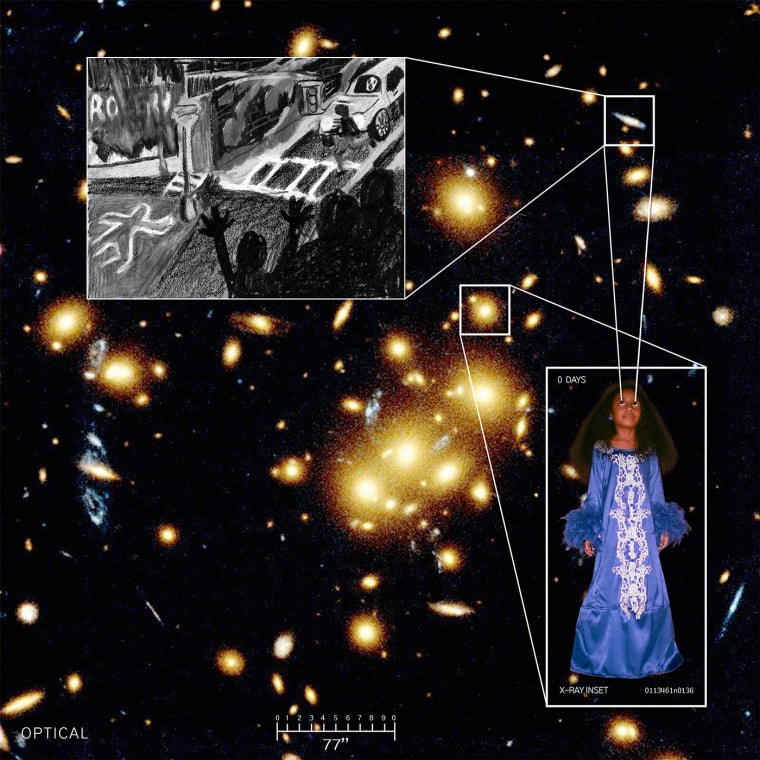 Experimental "post-genre" group Standing On The Corner have been one of New York City's most consistently exciting musical groups for the past few years, thanks to their albums (2016's self-titled release and 2017's Red Burns), their untouchable music videos, as well as their work with artists like Solange, MIKE, and Earl Sweatshirt. 2020 saw the release of a new SOTC song "Angel" along with a music video featuring the legendary Black director Melvin Van Peebles, and today the comeback continues with a great new three-track single called "G-E-T O-U-T!! The Ghetto."
Taken together, the songs connect the jazz of Alice Coltraine, the slave spiritual "Nobody Knows The Trouble I've Seen," and Dirty Beaches' propulsive lo-fi rock work. They're all endlessly cool and eminently re-listenable, and you can listen to them all below. Read The FADER's Standing On The Corner profile here, and check out their FADER Mix.