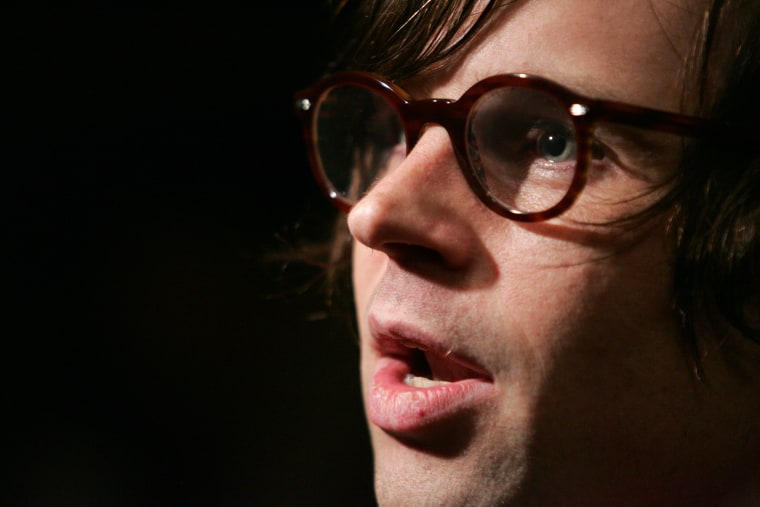 The music of Ryan Adams is being removed from radio playlists, according to a report by Billboard. The purge is reportedly in response to The New York Times report alleging sexual misconduct by Adams, including explicit texting with an underage girl – Adams denied the allegations in a statement.
Nielsen Music data reviewed by Billboard logged a steep drop of radio plays for Adams's latest single "Fuck The Rain" since the Times published its report. Before the news broke, "Fuck The Rain" was played 54 times on February 11 and 12 on 42 radio stations. The song was played only 26 times on February 14, the day after the article's release, and was mostly played between midnight and 6 a.m. As of press time, "Fuck The Rain" has only been played once since 6 a.m.
Several radio programmers speaking anonymously with Billboard confirmed that they had removed Adams's music as a result of the Times report. A programmer in Virgina said: "Once we got his texts of him sexually harrassing a 14-year-old girl, it was like, no, we have to stop. As of midnight [Feb. 15], it's gone. I mean, all of it. The entire catalog."
WPYA Birmingham's Geno Pearson spoke on the record about the decision. "We are deeply concerned as it relates to the information brought to light yesterday and are currently considering the best way to address this on our radio station.
"For the time being we are going to currently pull his music off of our station, especially with the feedback we have received from our listeners. Our listeners have let us know their opinions on the matter and we want to do what is best for our listeners and the station."
Ryan Adams's upcoming album Big Colors has been shelved by Capitol, and the FBI have opened an investigation into the allegations of underage texting.
The FADER has reached out to Capitol Records for comment.