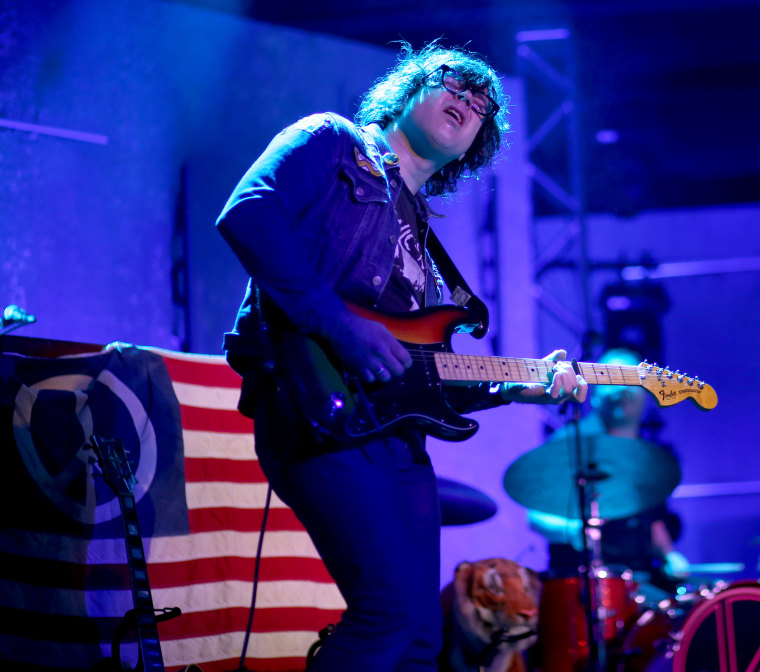 Todd Wisenbaker, guitarist for Ryan Adams, has shared a statement in support of the women who have come forward accusing Adams of sexual misconduct and emotional manipulation. "I've recently learned that pretty much everything he's ever told me is a lie upon a lie upon a lie," Wisenbaker wrote after calling Adams a "monster" and the allegations "sickening and embarrassing."
Read Wisenbaker's statement in full below via Stereogum. Adams apologized "deeply and unreservedly" to "anyone I have ever hurt" in the wake of the New York Times report, which he also called "upsettingly inaccurate."
Wisenbaker is married to Katy Goodman, frontwoman of La Sera, which Wisenbaker also plays in. Goodman shared a statement of her own on Instagram, with the caption "Believe the women who have told their stories about Ryan Adams." La Sera's 2016 album Music For Listening To Music To was produced by Adams.
Published on February 13, The New York Times's report contained allegations against Adams from a number of musicians, including Pheobe Bridgers and Mandy Moore. A woman claimed to have exchanged explicit text messages and digital correspondence with Adams when she was underage, prompting an FBI investigation. Adams has denied taking part in any "inappropriate interactions with someone I thought was underage."
Last Saturday, former Ryan Adams collaborators Jenny Lewis and Liz Phair also shared their thoughts and experiences. Lewis said she was "deeply troubled" by the allegations made against Adams, who produced her 2014 album The Voyager. Phair, who has recorded with Adams, tweeted that her experience was similar but "nowhere near as personally involving."
Bridgers thanked "my friends, my bands, [and] my mom" in a February 18 statement. She wrote: "Ryan had a network too. Friends, bands, people he worked with. None of them held him accountable."
Adams's upcoming album Big Colors has been shelved by Capitol Records, and his music has been purged from radio station playlists.