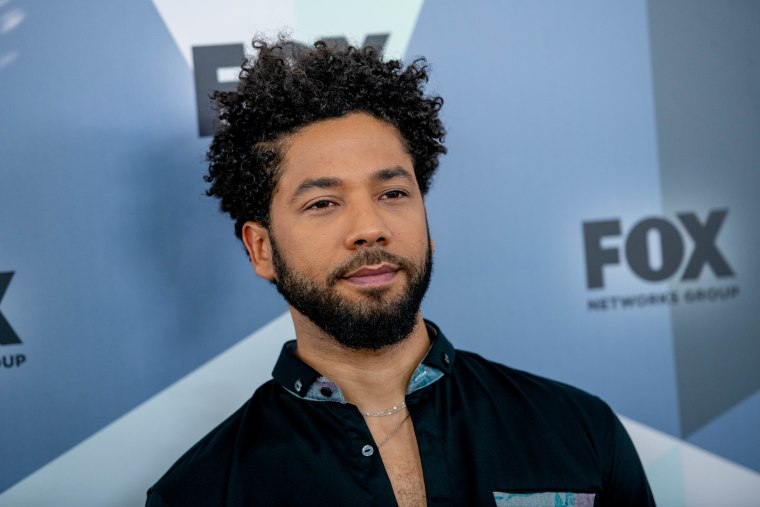 Empire actor Jussie Smollett is a suspect "in a criminal investigation... for filing a false police report," according to a tweet from Chicago Police Chief Communications Officer Anthony Guglieimi. See the post below via The Hollywood Reporter. The charge is a class 4 felony, and detectives are "presenting evidence before a Cook County Grand Jury" on Wednesday.
On Wednesday, CBS Chicago reporter Charlie De Mar shared surveillance video purportedly showing Ola and Abel Osundairo purchasing "a red hat and ski mask" among other items.
Smollett's attorneys have strongly denied that the actor was involved. "Nothing is further from the truth and anyone claiming otherwise is lying," they said on Saturday.
Fox, the network that airs Empire stood by Smollett in a statement Tuesday denying rumors that he was being cut from the show: "Jussie Smollett continues to be a consummate professional on set and as we have previously stated, he is not being written out of the show."