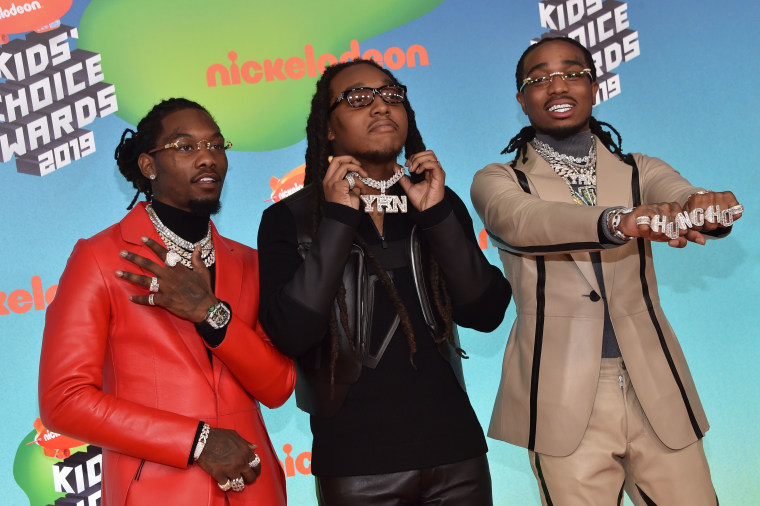 Migos were among the performers at the Nickelodeon Kids' Choice Awards this weekend and they also offered an update on the status of their next album. The trio has released the first and second Culture albums in January of 2017 and 2018 respectively. Last year Quavo suggested that Culture III would arrive in early 2019, however the album has yet to be released.
The trio assured Billboard that the project is in the pipeline. "Culture III on the way, you know what I'm saying? We whipping it and getting it together," Offset told the publication, to which Quavo and Takeoff reportedly nodded their heads in agreement. Takeoff also added that Migos plan to release "movies, commercials and more music" in 2019.
Check out Migos's medley of "Walk It Talk It, "Stir Fry" and new single "Pure Water" from the Kids' Choice Awards below.