Grimes says she wants to make "villain" music, compares herself to Avengers' Thanos
Speaking in a new interview, Grimes says recent criticism has spurred her on artistically.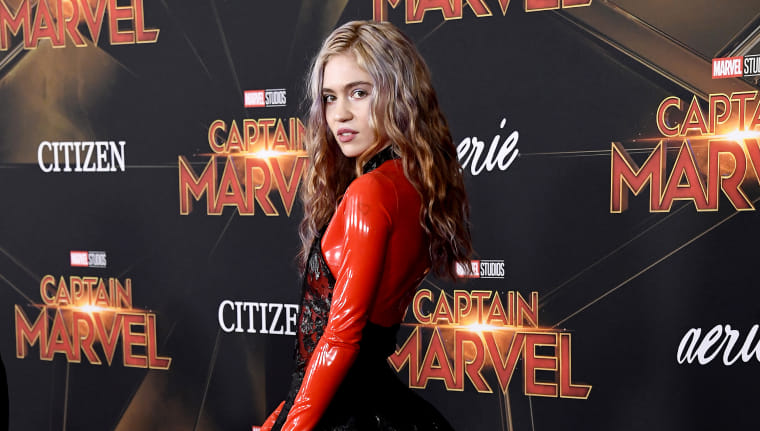 Grimes has said she is making "an evil album about how great climate change is" in a new interview. Speaking to Crack, Grimes said that the upcoming Miss Anthropocene is still unfinished and that she will likely release an EP before the album drops. "Just so I can clear my mind to then go back and finish the goddamn album."
The interview touched on Grimes's relationship with billionaire Tesla CEO, Elon Musk, with the musician admitting that she is keen to lean into the role she feels she has unfairly been cast in.
"If I'm stuck being a villain, I want to pursue villainy artistically," she said. "If there's nothing left to lose, that's actually a really fun idea to me. I think it has freed me artistically. The best part of the movie is the Joker. Everyone loves the villain. Everyone fucking loves Thanos. Let's make some Thanos art."
Elsewhere in the feature, Grimes hints that the criticism she has faced for dating Musk has had a negative impact too.
"Without me doing anything, just by random association with other people, I've watched my career and my reputation get totally fucking smashed," she is quoted as saying. "I worked my whole fucking life for this and now everyone thinks I'm so stupid. I was just sitting there incredulous watching my life's work go down the drain."
Grimes's Crack interview arrives amid a flurry of press for the artist. She recently told Cultured Mag that her 2015 album Art Angels is "a piece of crap," while in an interview with WSJ Magazine she revealed that she has changed her real name from Claire [Boucher] to simply "c."
In March she shared a non-album demo called "Pretty Dark." Her previously released single "We Appreciate Power" is expected to appear on Miss Anthropocene.