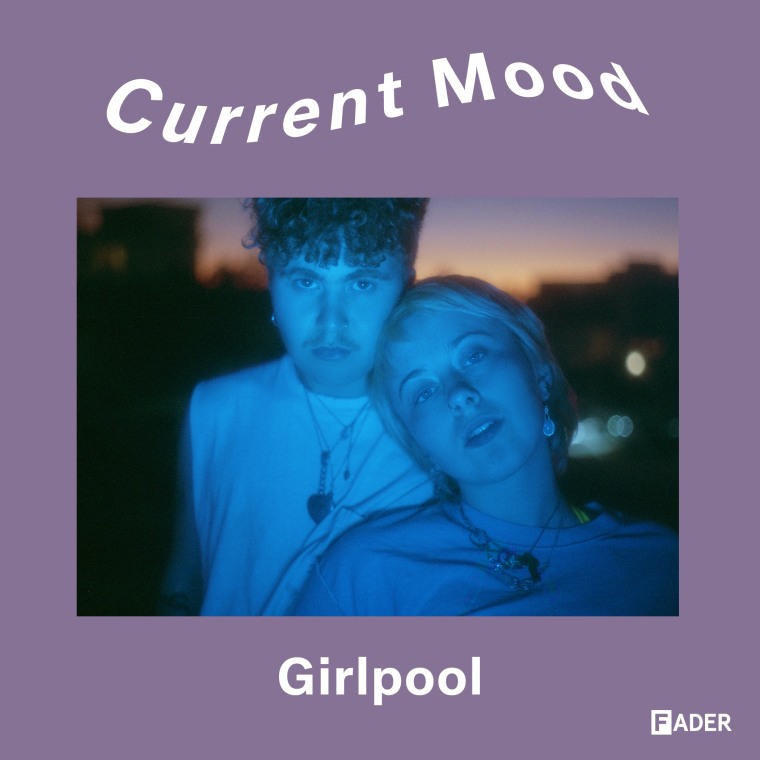 In our Current Mood series, we ask some of our favourite artists to curate a playlist according to a specific theme or mood of their choice. This week: Harmony Tividad of Los Angeles duo Girlpool puts together a playlist that shows how love and human connection can transcend time.
Los Angeles duo Girlpool write songs about change, and the things we gain or leave behind when moving from one part of life to another. Their latest record, February's What Chaos Is Imaginary, finds Cleo Tucker and Harmony Tividad considering how someone can fundamentally change while still staying the same person in essence; filled with everything from howling pop punk ("Hire") to dazed dream-pop ("What Chaos Is Imaginary"), it's also in exercise in stretching the band's sound while retaining its core identity.
Fittingly, Girlpool's Current Mood playlist — titled Fantasie deals with the idea that art transcends time, and that emotions are always the same, no matter where you look at them in history. On the Fantasie playlist, compiled by Tividad, newer songs like Charli XCX and Lizzo's "Blame It On Your Love" and Tyler, the Creator's "EARFQUAKE" rub shoulders with Cocteau Twins' "Bluebeard" and Siouxsie and the Banshees' "Kiss Them For Me"; listening to the songs jumbled together truly drives home the fact that these songs, in essence, aren't that different.
"Thinking a lot about how time is obsolete in art and human connection is more dire and true than time can even fathom," Tividad tells The FADER via email. "Songs, I think, transcend time and show how feelings are more constant within humanity than we acknowledge. We are connected through the vernacular of our work." Listen to Fantasie below, and find Girlpool's tour dates here.