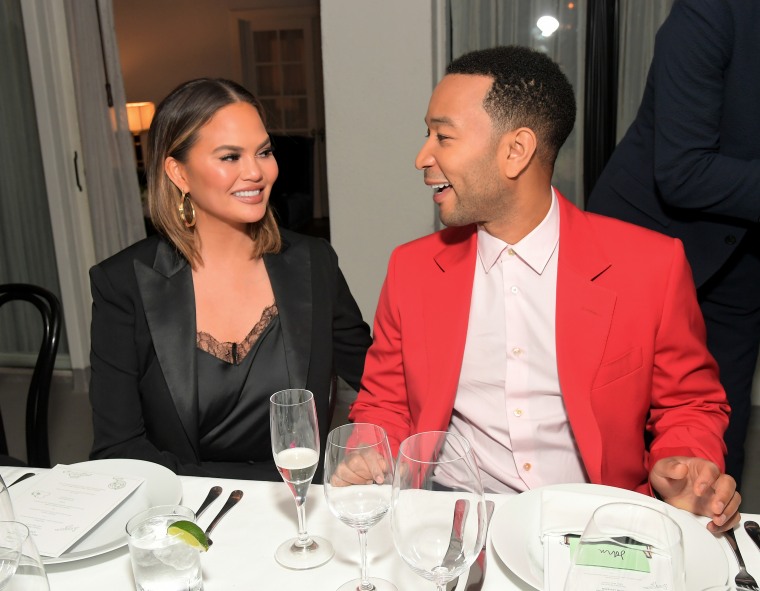 In case you haven't been anywhere near the internet in the past 12 hours, our president got into a spat with John Legend and Chrissy Teigen last night because he felt like he wasn't getting enough recognition for signing the First Step Act into law. "Guys like boring musician @johnlegend, and his filthy mouthed wife are talking now about how great it is," Trump tweeted on Sunday night. "But I didn't see them around when we needed help getting it passed."
"Lol what a pussy ass bitch. Tagged everyone but me. An honor, mister president," Teigen retorted after seeing the tweet. She then jokingly encouraged her followers to not spread the term, saying "it is my fight with #PresidentPussyAssBitch, not yours!!!!!!" Rest assured, #PresidentPussyAssBitch is not trending, most likely due to Twitter's policy of keeping vulgar language out of the list of trending topics.
But "filthy mouthed wife" is trending, and like "nasty woman" and "patron saint of shade" before it, people are already chomping at the bit to capitalize on the phrase. Never mind that the Amazon rainforest is still ablaze, that the Bahamas are completely devastated by the wreckage of Hurricane Dorian, or that the United States is just one year away from what will be one of the most pivotal elections in modern history. A t-shirt profiting off of an inflammatory tweet in the name of reclamation? That's #resistance, baby!