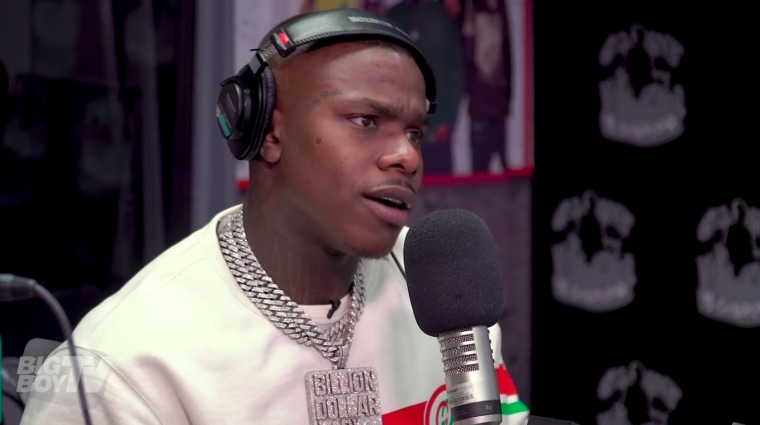 DaBaby has opened up about his new record Kirk in a new interview on Big Boy's Neighbourhood. In the near hour-long chat, DaBaby discusses how he conceptualised the new album, his relationship with fatherhood, his friendship with Megan Thee Stallion and more. In an interesting aside, DaBaby mentioned that he doesn't really listen to other peoples' music, simply because his is more fire. "I don't even listen to peoples' music… I'm really in-tune with my craft, I listen to me all day long," the rapper told Big Boy. "The music I make, it's so hard. I listen to it 100,000 times before it even drops."
Later in the interview, DaBaby is asked about Tekashi 6ix9ine, and whether he'd collaborate with him now, considering the amount of snitching he's been doing in court. The simple answer? "Fuck no." That's not to say that he never would have done it, though: pre-snitching, it might have been on the cards.
"Hell yeah, I would've done the song with him. Why not? It would've brought me some bread. I play the game," he told Big Boy. "I'm about my business. I wouldn't have did nothing that was dissing somebody else, but other than that, that would have been a bad business move to turn that down."
DaBaby has been prolific of late: he recently jumped on remixes of "Panini" by Lil Nas X and "Truth Hurts" by Lizzo, released the introspective track "Intro" and joined J. Cole and Lute for the new track "Under The Sun." Watch DaBaby's full interview with Big Boy above.
For a complete timeline of 6ix9ine's legal issues, click here.
Listen to The FADER's weekly playlist of songs you need in your life