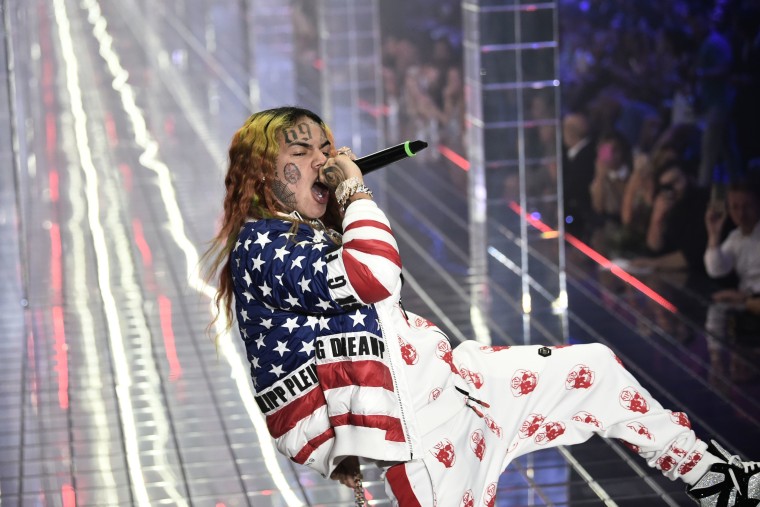 6ix9ine's initial rise to rap infamy was improbable enough, but his reentry into the hip-hop world seems impossible, thanks to his testimony in a federal trial. And yet, despite being labeled a "snitch," 6ix9ine is eager to restart his music career, TMZ reports, and will even turn down witness protection to do so.
6ix9ine is reportedly aware that his life could be in danger after testifying against Anthony "Harv" Ellison and Aljermiah "Nuke" Mack, two alleged members of the Nine Trey Bloods. However, the rapper born Daniel Hernandez is reportedly considering 24/7 security to protect the lives of himself and his family. He'll cover the cost by restarting his music career, which he is reportedly convinced is an option for him.
On Tuesday, the New York Times reported that prosecutors were considering an offer of witness protection for 6ix9ine, who pleaded guilty to federal charges in January. His sentence of 47 years could be reduced in light of his testimony, and TMZ reports that 6ix9ine testified last week that he believes he'll be out of prison in early 2020.
The trial of Ellison and Mack concludes today, but it may not be the last we hear from 6ix9ine.
For a complete timeline of 6ix9ine's legal issues, click here.