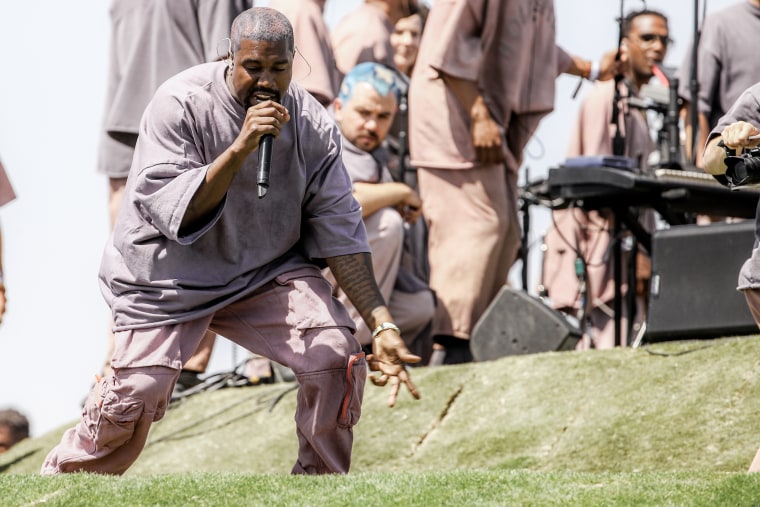 Kanye West is bringing his weekly Sunday Service to Emancipation Park in Kingston, Jamaica on Friday, and a local pastor spoke with The Jamaica Star to urge fellow Christians to keep their guards up.
"I don't know [Kanye] as a Christian and someone who is being led by the Holy Spirit," Pastor Stephen Blake told the Star. "We have to examine the motive here." Blake added that he would lead a platoon of "prayer warriors" to the stadium to bless the site before West's performance at 7 pm.
"From a spiritual perspective, I am not 100 percent comfortable," Blake said. "Kanye knows that people are gullible and he is now using religion to captivate them... If his motive is to get attention and stay relevant, then that is wrong."
Blake's suspicions stand in contrast with other religious figures who have recently interacted with Kanye. California preacher Adam Tyson claims that West was "radically saved," and refuses to allow swearing in his presence.
Dancehall producer Skatta suggested that preparations for the event could affect the lives of everyday Kingston residents. "[T]he government seems to be making every effort to facilitate whatever amount of security persons they will need on the ground to make traffic flow or stop traffic and hold up working class people heading home on a Friday just to facilitate this guy's thing."
Jamaica's Entertainment Minister Olivia Grange told the Star that arrangements for the Service began this week. "I received a call from a contact overseas on Monday night, and by Tuesday we were meeting with Kanye's advance team, who was already in the island," Grange said.
Jesus Is King, Kanye West's delayed ninth studio album, may be released on October 25.