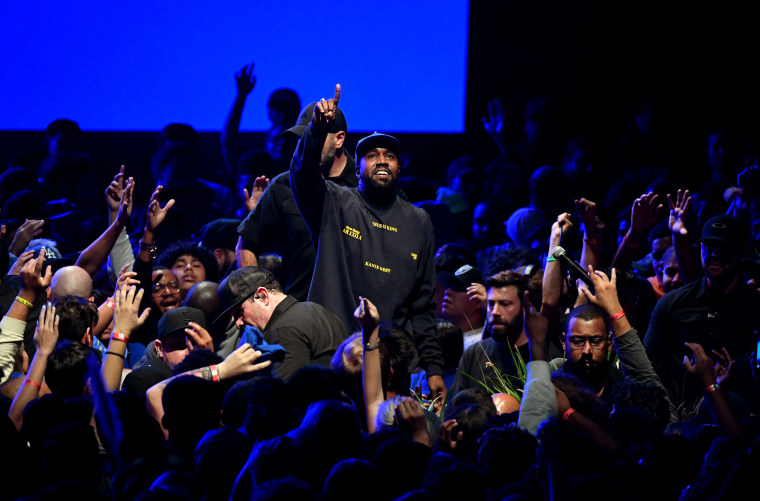 Kanye West's 30-minute Jesus Is King IMAX film pulled in $1.03 million over the weekend, according to Variety. The film, which gave viewers a look inside his Sunday Service events and featured gospel standards as well as some of West's biggest hits, premiered exclusively in IMAX theaters in 21 cities around the world. While North American theaters brought in $862,000 across 372 locations, 68 international theaters brought in a total of $175,000. Jesus Is King is set to debut in 78 additional territories on November 8.
"We saw an opportunity to create a cultural moment with a visionary artist in a way that expands the Imax brand while surprising audiences and experimenting with what we can bring to our platform beyond blockbusters," IMAX president Megan Colligan, adding the company is hoping to create exclusive events and experiences in their theaters alongside the film.
The film's release coincided with West's first musical foray into full-fledged gospel, Jesus Is King, originally set for a late September release. After a number of delays, the album—boasting features and production from Timbaland, Kenny G, a reunited Clipse and more—hit streaming services on Friday afternoon and is poised to debut at No. 1.