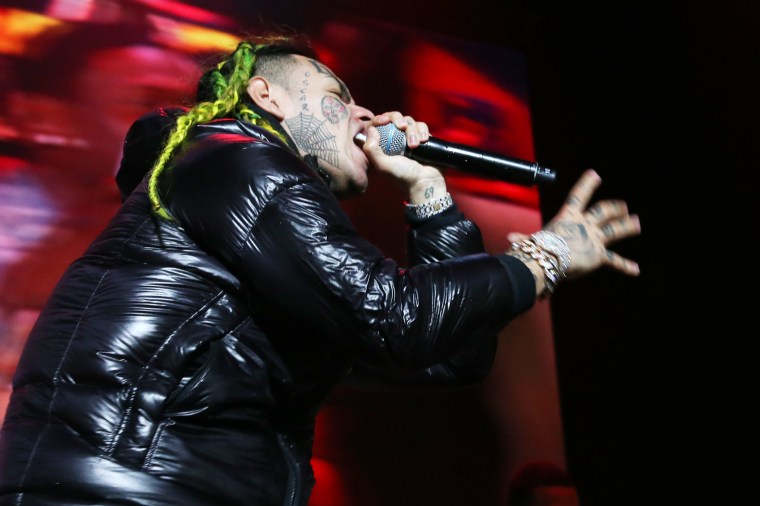 The state of Texas has dropped an assault charge against Daniel Hernandez a.k.a Tekashi 6ix9ine, TMZ and Pitchfork report.
6ix9ine was arrested in July 2018 and charged with assault after a 16-year-old fan claimed the rapper choked him in a Houston mall. The alleged victim wrote a letter to the District Attorney's office in October 2018 requesting the charge be dropped and reportedly asked the State of Texas at a hearing to withdraw the complaint.
The rapper's recent high-profile testimony as a witness in a federal racketeering trial also reportedly played a role in the prosecutors' decision to drop the charge. The Harris County Assistant District Attorney reportedly viewed 6ix9ine as a "security risk" in light of his testimony against Anthony "Harv" Ellison and Aljermiah "Nuke" Mack, 6ix9ine's former associates in the Nine Trey Bloods.
6ix9ine pleaded guilty to multiple federal charges in February and will face sentencing on December 18. Despite facing up to 47 years in prison, 6ix9ine managed to secure a $10 million record deal in October.