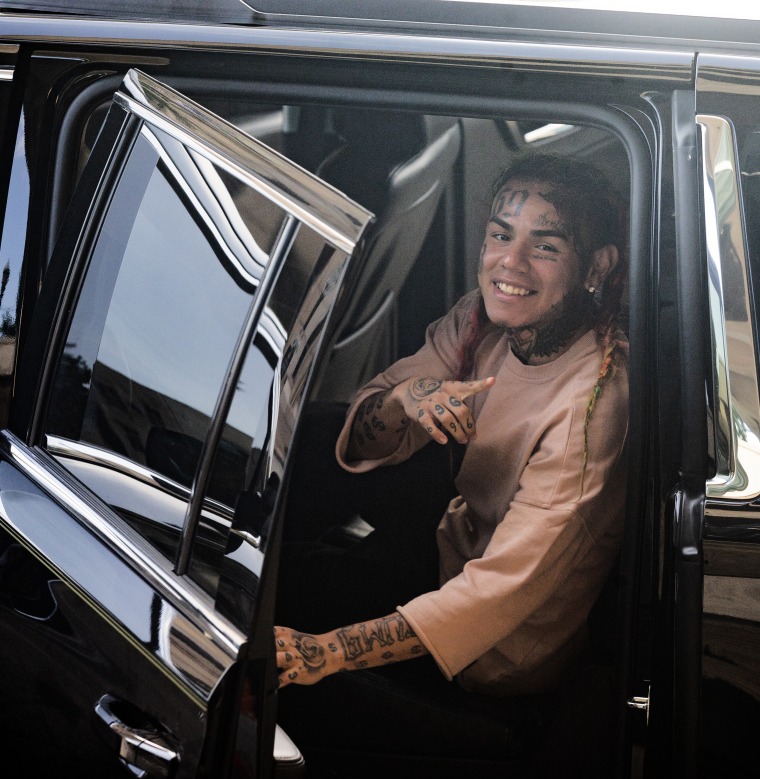 6ix9ine has landed a new record deal worth over $10 million with his former label, the L.A-based 10K Projects, TMZ reports. The rapper is currently facing up to 47 years after pleading guilty to federal racketeering charges, and the precise length of his prison stay will be determined at his sentencing on December 18, 2019.
Given the possible length of his prison time, it is unclear when 6ix9ine could fulfill any purported contract. However, TMZ reports that the deal is for two albums, one recorded in English and another in Spanish.
6ix9ine's reputation in the rap industry tanked after he agreed to take the stand against Anthony "Harv" Ellison and Aljermiah "Nuke" Mack, two of his former associates in the Nine Trey Bloods gang. His testimony helped land convictions on federal racketeering charges for both men, as well as a conviction against Ellison for kidnapping 6ix9ine in July 2018.
Despite his status as a punchline and the potential dangers in returning to public life, there were reports in late September that 6ix9ine would forgo witness protection and return to music.
A representative for 10K Projects declined to comment when reached by The FADER.