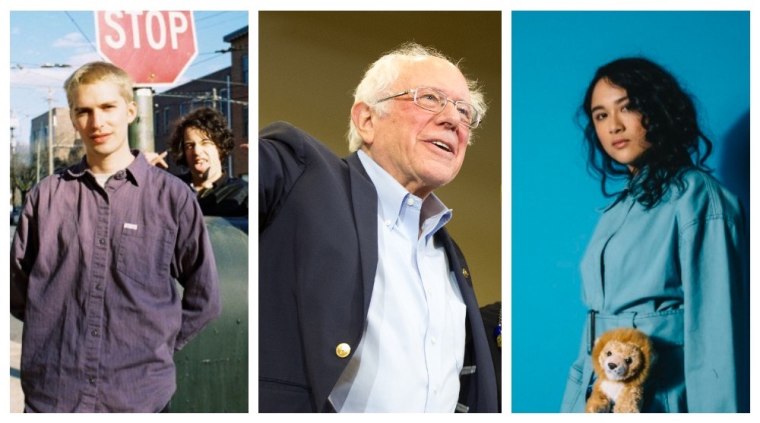 On the heels of their most recent LP, Remembering The Rockets, Strange Ranger have shared a new compilation album benefitting Senator Bernie Sanders's 2020 presidential campaign. Bernie Speaks with the Community, out today via Bandcamp, features previously unheard songs from artists such as Jay Som, Justus Proffit, Shamir, Ian Sweet, LEXIE (Greta Kline of Frankie Cosmos), Kevin Krauter, Dylan M. Howe, Shady Bug, Oceanator, and many more.
Speaking while en route to Boston, the band says that the idea dates back to last fall, when bassist Fred Nixon secured the URL berniesanders.bandcamp.com. "We started hitting up friends we knew who were down for the cause, and down with Bernard, and it went from there," says Nathan Tucker.
"We were all impressed with the quality of the submissions," Nixon adds. "Most of them came in over the past week. Obviously the Iowa caucus is coming up in a couple of weeks, so we wanted to be sure to get this out with enough time to raise some money and get the donations in before the primaries began."
"We're interested in trying to get young people who are into music to be as politically aware as possible," Isaac Eiger explains. "When you're up against the enormous donations that other candidates may be receiving, it's not like a Bandcamp comp is going to compare to that. It's more about getting the issues that Bernie's speaking about in his campaign to the front of the conversation." Bernie Speaks with the Community is available now on Bandcamp.