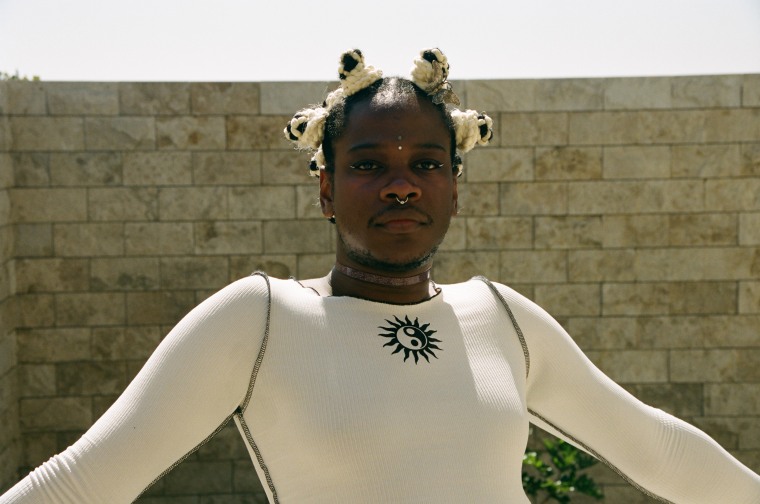 Shamir has confirmed details of his ninth studio album. Homo Anxietatem will be released on August 18 and is his first project on new label Kill Rock Stars. Today's announcement comes alongside a new single, the scrappy and uplifting indie-pop tune "Oversized Sweater." Scroll down to watch a video for the song now.
Speaking about "Oversized Sweater" in a statement, Shamir said: "The first quarter of 2020 before lockdown I felt a lot of anxiety. I was fresh out the psych ward and had quit smoking weed and cigarettes cold turkey. I spent the first couple months of 2020 knitting this huge baby blue sweater. It's basically a wearable security blanket that I used to channel all my anxiety into. I wear it all the time, but most notably in the video for my [2021] song 'Diet.'"
Homo Anxietatem ("Anxious Man" in Latin) was produced by Hoost, aka Justin Tailor, in London. It is Shamir's first album since last year's Heterosexuality.
Homo Anxietatem tracklist:
1. Oversized Sweater
2. Wandering Through
3. Our Song
4. Appetizer
5. Calloused
6. Crime
7. The Beginning
8. Without You
9. Obsession
10. Words
11. The Devil Said The Blues Is All I'll Know