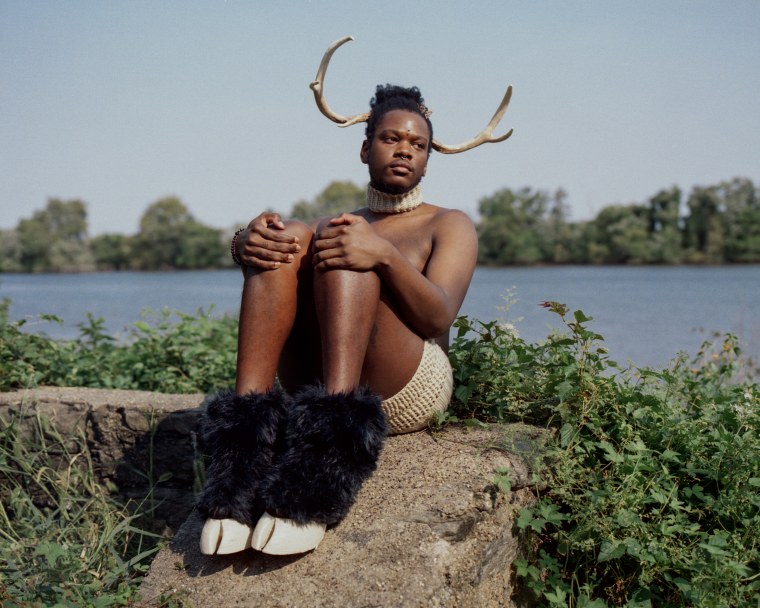 Shamir dissects the core components of gender and sexuality and peers at them through a high-powered microscope. Today, he takes on the breeding impulse with the release of "Reproductivity." It's the third single from Heterosexuality, out February 11 via AntiFragile Music, following October's "Gay Agenda" and November's "Cisgender," which came with the album's announcement.
The new song pairs a relaxed bass-drums-guitar groove with Shamir's delicate falsetto, which simmers as he confronts a past riddled with bad luck and a blurry future. "Life gets tricky / When you're breaking / Curses from another life / In the hopes that the next one will be / A reward for all the strife I hold within me," he sings, moving from a shaky near-whisper to a melodramatic croon.
"'Reproductive' is a song that holds many meanings," Shamir writes. "It's not as thematically poignant as most of my other songs. It's a lyrically dense lament that touches on highly personal grievances such as generational curses, karma, and love."
The track comes with an extremely lo-fi VHS music video of Shamir and his band performing in a garage. Watch it, and view his upcoming tour dates in support of Courtney Barnett, below.
Shamir North American tour dates with Courtney Barnett
1/31 - Asheville, NC - Orange Peel
2/2 - Washington, DC - 9:30 Club -
2/3 - Washington, DC - 9:30 Club -
2/8 - Boson, MA - Booch Center Wang Theatre
2/10 - South Burlington, VT - Higher Ground
2/11 - Montreal, QC - MTELUS
2/12 - Toronto, ON - Massey Hall