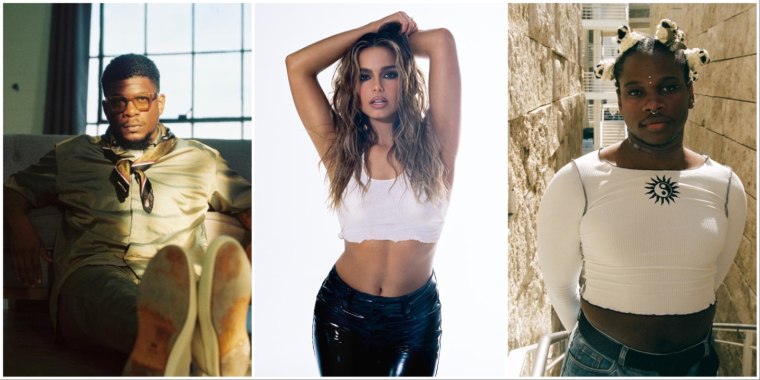 Every Friday, The FADER's writers dive into the most exciting new projects released that week. Today, read our thoughts on Mick Jenkins's The Patience, Fiddlehead's Death Is Nothing To Us, Addison Rae's AR and more.
Mick Jenkins, The Patience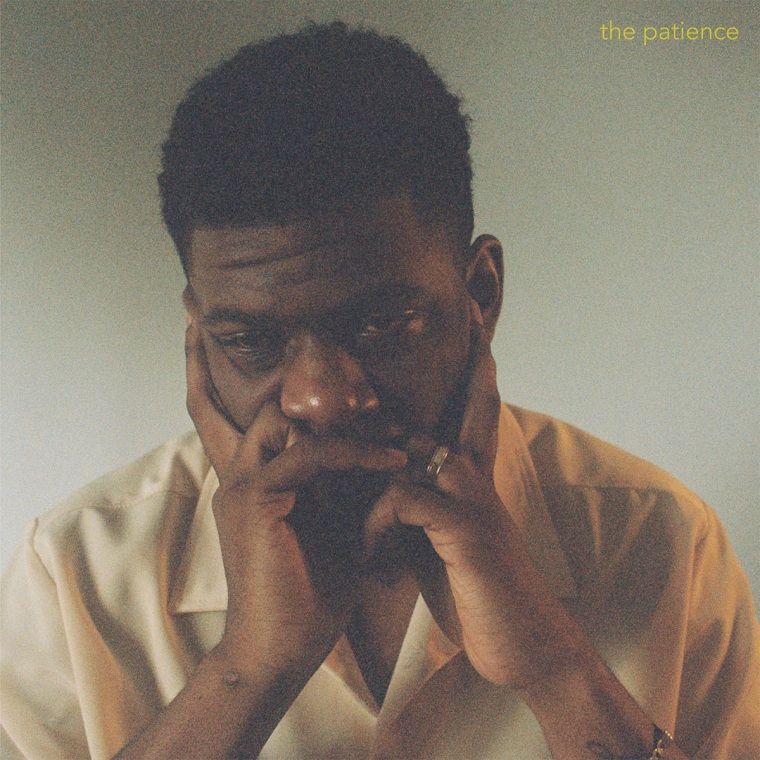 Mick Jenkins is normally a cool, calm, collected MC, but The Patience is easily his most aggressive and uninhibited project yet. He's carved out a niche for himself over the past decade and has friends in high places — features for this project include Freddie Gibbs, Benny the Butcher, and JID — but he's tired of waiting for the rest of the world to catch up. The chip on his shoulder has only grown; ignore Mick Jenkins at your own peril. Take a song like "Guapanese," where Mick is flabbergasted by rap's fascination with (the illusion of) money: "God forbid they chalk him out and find out it's no money," he says. "It's a stack of ones just like him, and they hide behind the 20." On "Pasta," he addresses fakes and frauds who aren't even worth a simple dap, shouting into the mic so hard it rattles the nervy beat. — Dylan Green
Hear it: Spotify | Apple Music
Mick Jenkins is this week's guest on The FADER Interview podcast. Listen here.
Addison Rae, AR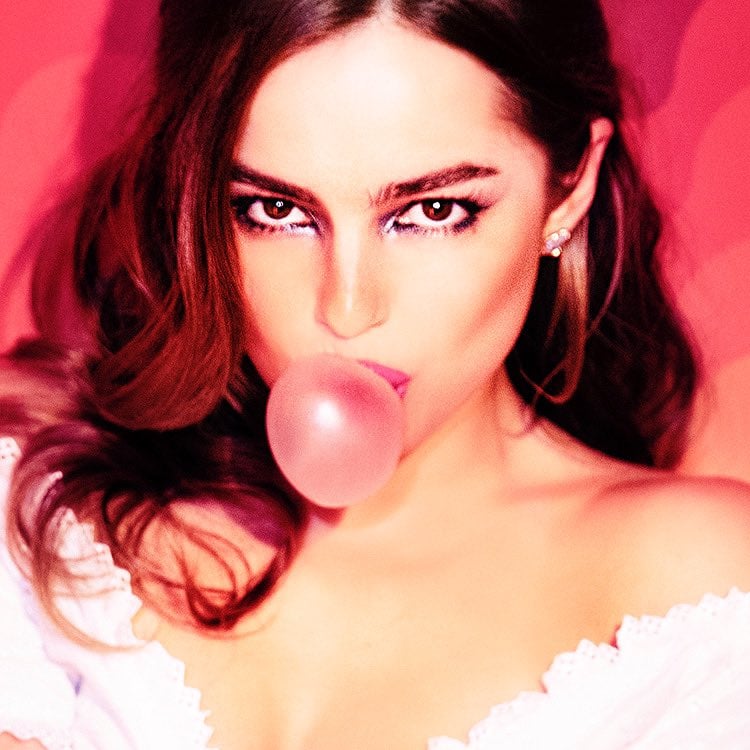 When did you realize that Addison Rae might be cool? Maybe it was the flawlessly executed Lady Gaga Halloween costume, her continued stanning of Arca, or her proclivity for wearing vintage Jean Louis de Scherrer and Mugler on the red carpet. When many of the tracks from her planned foray into pop music leaked last year, they weren't quite met with rapturous praise ("what does 'this boom boom bass to die for' even mean?"), but instead of pushing ahead with some label-mandated release strategy, Rae allowed us to fall in love with these songs on our own terms. And now they're ours, in streamable, HQ audio form — the '80s headrush of "I got it bad," femmebot freeze-out "it could've been u," and the post-bubblegum bass masterpiece that is "2 Die 4," with a cosign from the queen of both cutting-edge pop and having your whole album leaked herself, Charli XCX – Walden Green
Hear it: Spotify | Apple Music
Mapache, Swinging Stars
There's a lot to love about Mapache if you're willing to root for sentimentality. Their cosmic, carefree Californian country-folk seeds and sprouts from Sam Blasucci and Clay Finch's close harmonies and sun-bleached guitar melodies, everything geared towards good vibes. Two different but equally joyful highlights: guest David Rawlings's guitar on the bluegrassy closer "Where'd You Go," and the moment near the end of "Ghosts" when either Blasucci or Finch says, "That felt super good" before dropping back into the song for one last round. — Alex Robert Ross
Hear it: Spotify | Apple Music
Shamir, Homo Anxietatem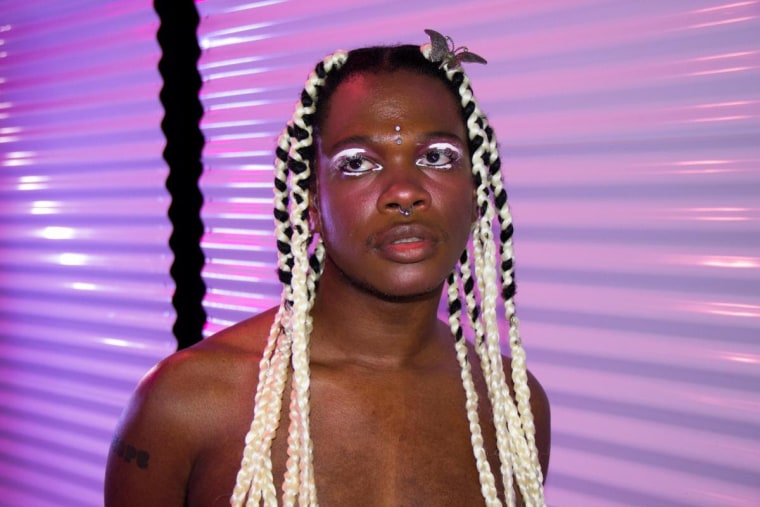 It isn't a particular genre or sound that anchors Shamir's prolific and shape-shifting discography, but more the constant presence of feeling. His ninth album, Homo Anxietatem –– "anxious man" in Latin –– showcases the full spectrum of human empathies set to '90s-inspired alt-pop, diving into memories and reflections from his younger self as a means to make sense of his evolving state of mind. Cuts like "Oversized Sweater" and "The Beginning" evoke the kind of shimmering, nostalgic synergy of coming-of-age film soundtracks, yet Shamir continues to assert his present-day, growing and questioning self who still tries to look ahead. On "Calloused," he sighs: "No interest in searching for meaning." After all, what's coming of age if it doesn't involve a bit of everyday nihilism? – Cady Siregar
Hear it: Spotify | Apple Music
cumgirl8, phantasea pharm EP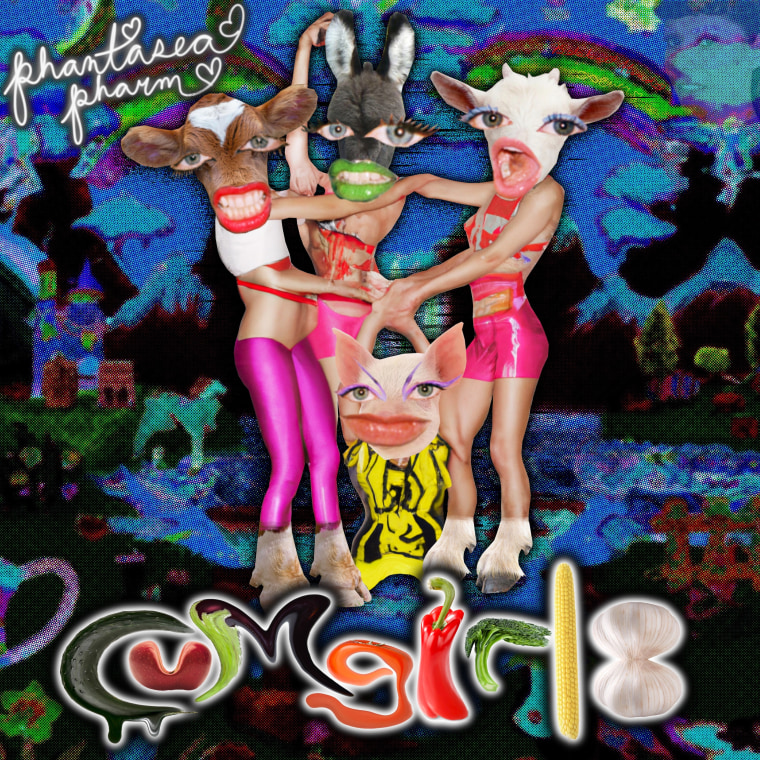 cumgirl8 are omnivorous creators. The title of the post-postmodern punks' third EP is a nod to their obsession with Ella Fitzgerald's inspired rendition of "Old MacDonald." And while the connection between the raunchy chaos of the Brooklyn band and the crystalline sounds of the First Lady of Swing isn't immediately apparent, it's present in the intertextual scrum of their constantly shifting aesthetic. On phantasea pharm, they move restlessly from the industrial skronk of "cicciolina" to the hazy dream pop of "dead pixels" to the off-kilter singalong of "pritney llc," with several other modes between. It's a decadent, disgusting, deliriously fun record from a fearless creative force. — Raphael Helfand
Hear it: Spotify | Apple Music
draag me, Lord of the Shithouse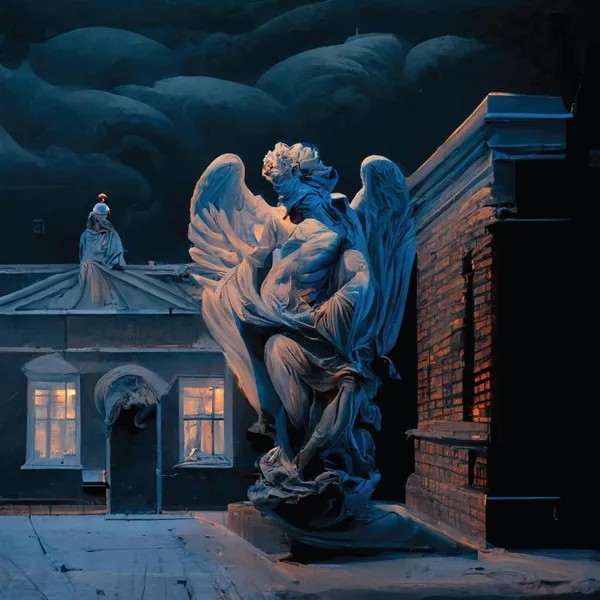 The new project from draag me is a vortex inside of a blur transmitted from the music cortices of bandmembers Zack Schwartz and Corey Wichlin. Their other band, Spirit of the Beehive, is restrained by comparison — across 15 tracks, Lord of the Shithouse picks disparate fragments of sound that catch the light in ways that may not be visible on our spectrum and assembles them into the most fucked up stained glass window you've ever seen. Dissonance, crucially, is not the motivator: moments of deeply beautiful, haunting melody are strewn across each song on Lord of the Shithouse, an album that cherishes the uniquely expressive characteristics of sound and smashes them all together. — Jordan Darville
Hear it: Spotify | Apple Music
Fiddlehead, Death Is Nothing To Us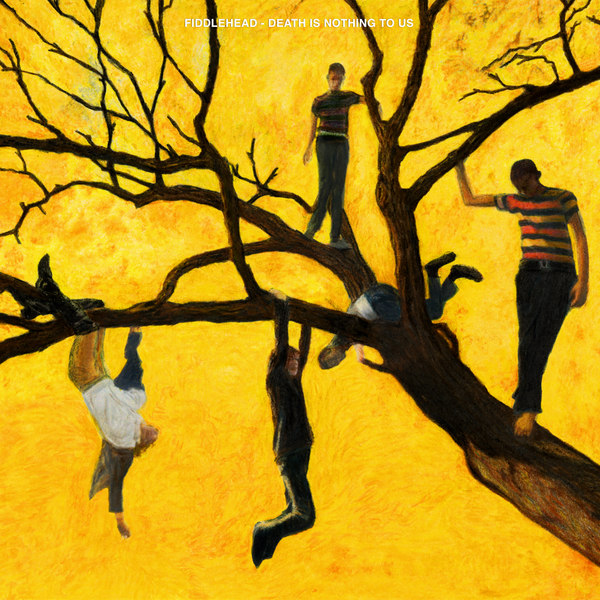 Across three albums Pat Flynn of the melodic hardcore band Fiddlehead has worked his way through the grief cycle with a remarkable degree of honesty and openness about the loss of his father. It would be easy to tag an album called Death Is Nothing To Us as being the moment the band come out of the darkness and embrace the future, but it's more nuanced than that. There is an obviously increased recognition of the wider world, both the good and the bad. "True Hardcore (II)" is an ode to the DIY community the band know and love but on "Welcome To The Situation" the scope increases somewhat as Flynn reckons with the impending climate crisis. After firing through 12 tracks in an economical 25 minutes, it ends with a moment of pitch-black positivity. See you on the other side," Flynn sings in his hoarse croon. "I know I will, but I don't wanna die." That's optimistic talk from hardcore's finest purveyors of morbidity. – David Renshaw
Hear it: Spotify | Apple Music
Other albums you should hear
Jon Batiste, World Music Radio
Quavo, Rocket Power
Cass McCombs & Mr. Greg, Mr. Greg & Cass McCombs Sing and Play New Folk Songs for Children
Key!, Marquis
Genesis Owusu, Struggler
Panda Bear, Sonic Boom & Adrian Sherwood, Reset In Dub
EST Gee, El Toro 2
gum.mp3 & Dazegxd, Girls Love Jungle
Big Yavo, Proof
Blanco, Rebourne
Yatta Bandz, Tuff Luv
Worst Behaviour Records, Worst Behaviour Vol. 4
AMAKA, Oasis EP
Unknown T, Before The Smoke EP
Margaret Glaspy, Echo the Diamond
Diners, Domino
DJ Sabrina The Teenage DJ, Destiny
Giggs, Zero Tolerance
Bryan Kessler, An Idea Of What We Could Be If We Were Not Ourselves EP
Marie Kruttli, Vif EP
Tamar Berk, tiny injuries
Teddy Bryant, Dinner For Two
Rhiannon Giddens, You're The One
Ciara, CiCi
Gregory Alan Isakov, Appaloosa Bones
Osees, Intercepted Message
Lil Zay Osama, 4 THE TRENCHES
26AR, Still Drenchin
Dro Kenji, WISH YOU WERE HERE
Swavy, Different Breed
Stephen Steinbrink, Disappearing Coin
Versing, Tape II
Matt B, ALKEBULAN
Sonic Youth, Live In Brooklyn 2011
Talking Heads, Stop Making Sense (Deluxe Reissue)