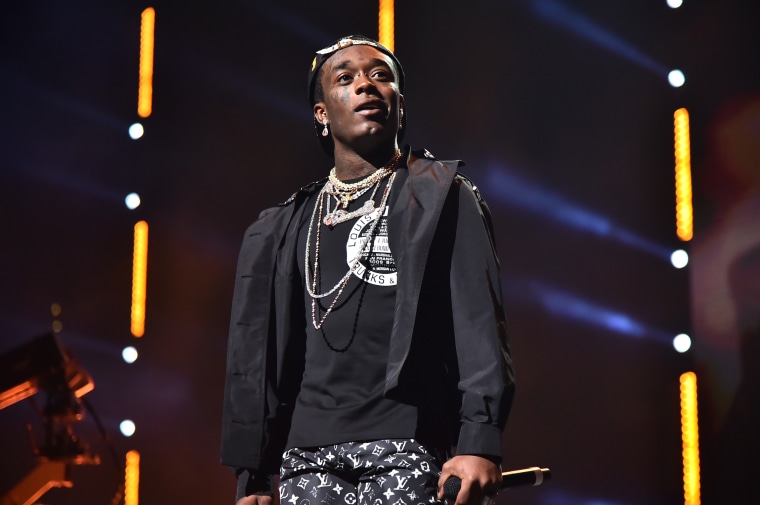 Lil Uzi Vert's long-awaited Luv Is Rage 2 follow-up Eternal Atake was finally released last Friday, after months of pushed release dates and delays. The album, which features the singles "Futsal Shuffle 2020" and "That Way" as bonus tracks, finds the Philly superstar reuniting with Atlanta producer TM88, the artist behind the beat for Uzi's biggest hit thus-far, "XO Tour Llif3," for a new track titled "P2."
In a new interview with Rolling Stone, TM88 has explained that the many leaks that have plagued Uzi over the past couple of years have been, in part, responsible for how long it took for Eternal Atake to be released. Noting that Uzi has been working on the album for the better part of two years, TM88 told the magazine "Future and [Young] Thug are doing 10 songs a night. Uzi really takes a lot of time on his songs. If a fan leaks one or two songs, that's pushing his album back another eight months." The idea that Uzi labors over only a handful of tracks at any given time, as opposed to a large swathe of them, contradicts an interview with Generation Now boss Don Cannon in which he stated that Uzi recorded hundreds of songs each year.
Leaks are an increasingly common problem in rap and pop, with Uzi and Playboi Carti especially affected by their fans' fondness for uploading their unreleased music to Spotify and Apple Music. Read Leak This, our feature on rap leaks, here.