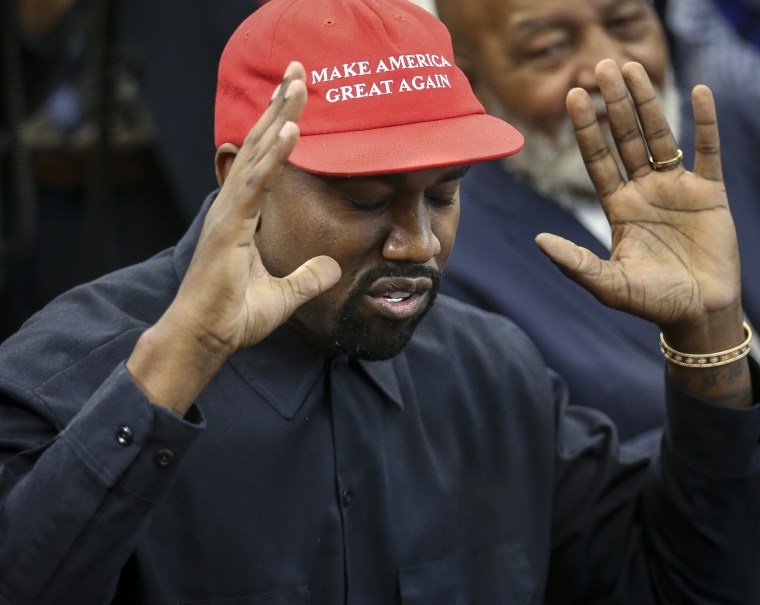 Kanye West's independent bid for the presidency is officially over, according to a report in New York Magazine.
Steve Kramer, a political operative hired by West to kick-start his campaign, told the magazine last Thursday that West had made the decision to withdraw: "He's out," Kramer said about an hour before West tweeted a get-out-the-vote video.
West's announcement of his presidential run was met with skepticism. He did not file any papers needed to run for president, missed the filing deadline to appear on the ballot in several electorally crucial states, and the first poll to include his name on the 2020 ballot had him at 2%. Kramer was hired by West to help him get enough signatures to be on the ballot in Florida and South Carolina, and Kramer told New York Magazine that West had "overwhelming support to get him on the ballot."
The short-lived campaign of "The Birthday Party" (the name West gave his presidential effort) was full of controversial statements. In his Forbes interview, West spread far-right conspiracy theories about vaccines and abortion, and seemed content with the prospect of his campaign siphoning votes from Democrat nominee Joe Biden.
Still, West's candidacy received support from Tesla founder Elon Musk and Chance The Rapper. And who knows what will happen in 2024: "Any candidate running for president for the first time goes through these hiccups," Kramer said.
The FADER has reached out to Kanye West's representative for comment.