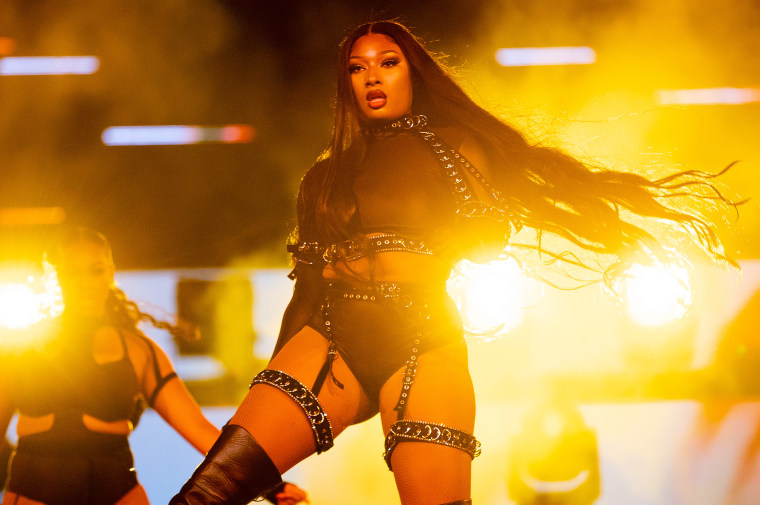 Megan Thee Stallion shared a New York Times op-ed she wrote on the importance of protecting Black women and her own experiences with violence and stigmas. In the piece, Meg first spoke about the shooting incident involving Tory Lanez back in July that left her with bullet fragments in both of her feet.
"I was recently the victim of an act of violence by a man... I was shot twice as I walked away from him," she wrote, going on to explain that she was initially apprehensive about sharing the details of the incident out of fear of being met with judgment and skepticism. "The way people have publicly questioned and debated whether I played a role in my own violent assault proves that my fears about discussing what happened were, unfortunately, warranted."
She also touched on receiving backlash over her recent Saturday Night Live performance. Using audio samples of Malcolm X and activist Tamika Mallory, she called out Kentucky's attorney general Daniel Cameron for not charging three officers in the death of Breonna Taylor, instead only charging one with wanton endangerment.
"I recently used the stage at SNL to harshly rebuke [Cameron] for his appalling conduct in denying Breonna Taylor and her family justice," she wrote. "I anticipated some backlash...But you know what? I'm not afraid of criticism."
Meg went on to discuss racism within the healthcare system, the prevalence of violence against Black trans and gender-nonconforming people, and the pressure placed on Black women voters in the upcoming election. "We know that after the last ballot is cast and the vote is tallied, we are likely to go back to fighting for ourselves," she wrote. "Because at least for now, that's all we have."
In addition to the op-ed, the piece came with an accompanying video featuring Meg and a whole of other Black women from all walks of life. She later took to Twitter to share the video on its own. Watch the video below and read the full op-ed here.