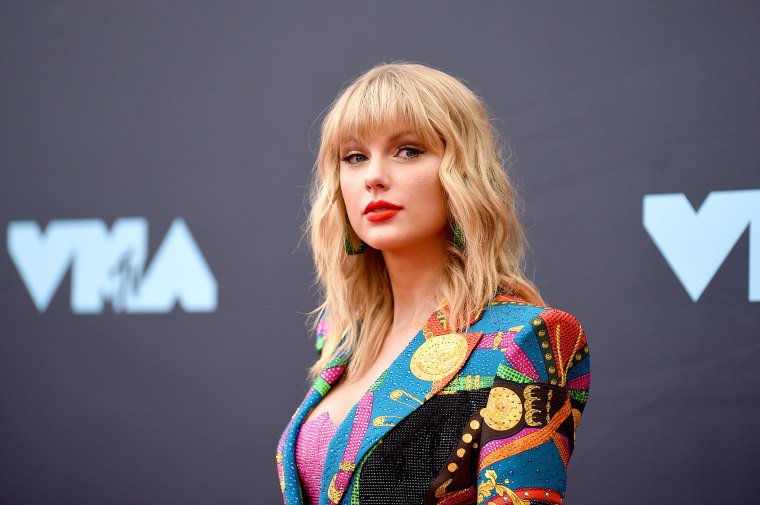 Scooter Braun has sold the rights to the master recordings of Taylor Swift's first six albums to "an investment fund," according to Variety. According to a statement tweeted by Taylor Swift, the company's name is Shamrock Holdings. The sale was reportedly finalized in the last two weeks for a sum of over $300 million.
Braun and his Ithaca Rights Holdings LLC acquired the master rights to the albums in June of last year through a $300 million purchase of Swift's former label Big Machine – Variety reports today that Braun "profited handsomely" from his recent sale of the masters.
In her statement posted on Monday evening, Swift said she had attempted to enter into negotiations with Braun to bid on her masters before their sale to Shamrock. Braun's team asked Swift to sign an NDA before participating in the bidding process that would have prevented Swift from speaking out publicly against Braun. "My legal team said that this is absolutely NOT normal, Swift said, and they've never seen an NDA like this presented unless it was to silence an accuser by paying them off."
Swift says that Shamrock contacted her following the sale, claiming that they wished to contact her before the deal was finalized but were forbidden to by Braun. Shamrock attempted to negotiate the terms of a partnership with Swift, however, under the terms of the sale, Braun will continue to profit from Swift's masters "for many years," an arrangement Swift could not accept.

Braun's intial acquisition of Swift's masters was met with controversy; Swift herself said she was "grossed out" by the purchase and has vowed to re-record each of the projects from 2006's Taylor Swift to 2016's Reputation. In her statement on Monday evening, Swift said that she is in the process of re-recording the projects. "[I]t has already proven to be both exciting and creatively fulfilling," she wrote. "I have plenty of surprises in store."
In an open letter to Swift, Braun claimed that he and his family had received "numerous death threats" in the wake of the sale.
The FADER has reached out to Taylor Swift's representative for comment.
This post was updated on Monday, November 16 to include a statement from Taylor Swift.