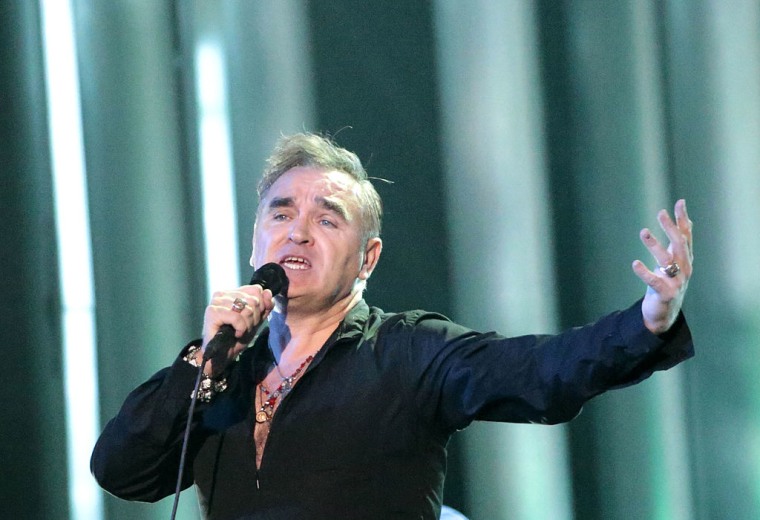 Morrissey has spent the past decade of his career mired in a number of controversies, all of which have contributed to the Smiths frontman's diminshed position in the music world. The latest turn in the tale is the news that BMG has dropped him from their roster. In an official statement shared on his official website, Morrissey cited the label's "new plans for 'diversity'" as being behind the reason for the split, while making it clear he disagrees with the decision.
"BMG have appointed a new Executive who does not want another Morrissey album," the statement reads. "Instead, the new BMG Executive has announced new plans for 'diversity' within BMG's artist roster, and all projected BMG Morrissey releases/reissues have been scrapped. This news is perfectly in keeping with the relentless galvanic horror of 2020."

Morrissey released his last three albums, including 2020's I Am Not a Dog on a Chain, through BMG. Speaking about the future, he added: "It's still important to me to do music my own way, and I wouldn't want to be on a label that dictates so specifically how their artists should behave — especially when the word 'talent' is notably never mentioned."
In recent years Morrissey has alienated himself from a number of his remaining followers by repeatedly flirting with far right politics, a consistent habit throughout his career, and also appearing to defend the actions of both Kevin Spacey and Harvey Weinstein. In 2018 he claimed in a self-published interview that "Hitler was left wing" and said London mayor Sadid Khan "can not talk properly."
The FADER has contacted BMG for comment.