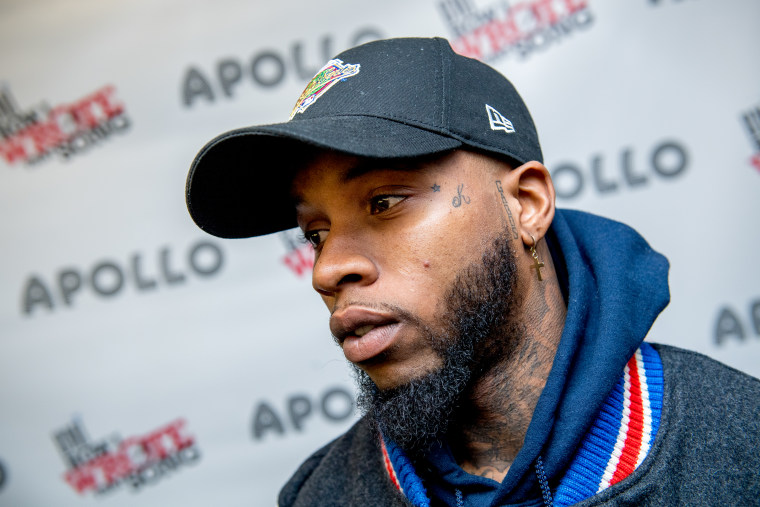 Tory Lanez has entered a plea of not guilty in the July 12 shooting of Megan Thee Stallion, an attorney for Lanez has confirmed to The FADER. The story was first reported by TMZ.
The Los Angeles County District Attorney's Office charged Lanez on October 8 with one felony count of assault with a semiautomatic firearm and one count of carrying a loaded, unregistered firearm in a vehicle. He faces up to 22 years in prison if convicted.
The plea was made on Wednesday in an L.A. county court by Lanez's attorney Shawn Holley. Lanez himself was reportedly not present in person; he posted $190,000 bail soon after he was charged in October.
Lanez has denied any involvement in the shooting despite Megan Thee Stallion's statements identifying the rapper as the culprit. "Yes, this n***a Tory shot me," Megan said during an Instagram Live session in August. "You shot me, and you got your publicist and your people going to these blogs, lying and shit." Lanez has responded to the allegations in his DAYSTAR album, and more directly denied them after he was formally charged. "[T]he truth will come to the light," Lanez wrote on Twitter, "I have all faith in God to show that... a charge is not a conviction."
Lanez's attorney confirmed the plea and declined to comment further when reached by The FADER.